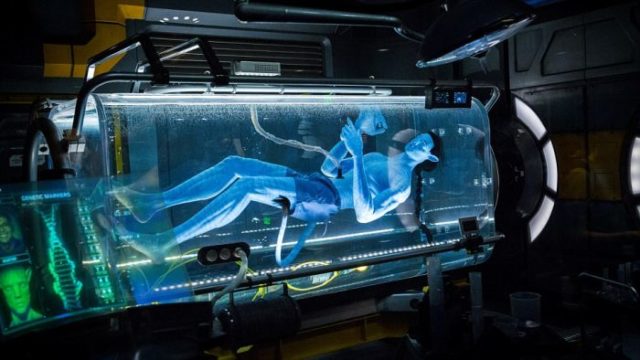 Is it May already? Remember when we were hyping two parks in development at Disney like 3-5 months ago? I remember hearing and reporting about an Avatar themed attraction as well as a Star Wars theme park. While the Star Wars theme park is still in development, park visitors will have a chance to see Pandora: The World of Avatar in Disney World's Animal Kingdom this month. The park cost over half a billion dollars to build so it's safe to say that Disney "spared no expense."
Set a generation after the events of the films, the area is based upon the fictional exoplanetary moon, Pandora, and features Pandora's floating mountains, alien wildlife, and bioluminescent plants. Spanning 12 acres, Pandora:The World of Avatar includes two major attractions, Avatar Flight of Passage and Na'vi River Journey, as well as retail, food and beverage outlets. It's set to open on May 27th.
Some say that because the park is set after the events of the films that there are movie spoilers all around. That speculation has quieted down a bit but perhaps will pick up once we hear reviews about people's experiences there.
Check out some insider photos of the park below: