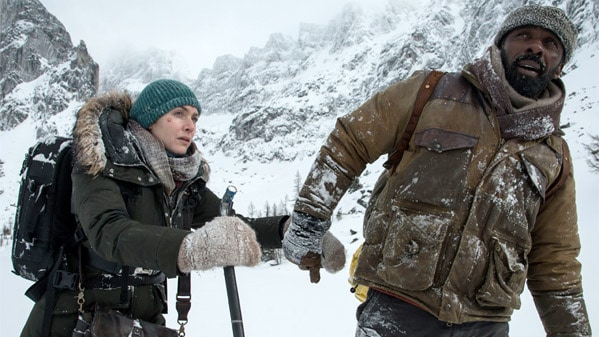 If there's one actor whose star has risen considerably in the past five years it's Idris Alba. The British born actor (who you can never tell is British) is finally getting the recognition he's deserved. People always forget that this is the guy who ruled on The Wire. But even then he wasn't a super star. I feel like ever since people started saying that wanted him to play James Bond that Hollywood's been smothering him with great roles.
Speaking of great roles, a new trailer has dropped for a survival movie starring Alba and Oscar winning Kate Winslet. The trailer looks solid. As to the execution of the film, that remains to be seen. But at 44-years-old I expect at least another five years of Alba ruling the silver screen.
Check out the trailer and description below: P.S. this screams a little too much of the movie Alive but we'll see.
Stranded after a tragic plane crash, two strangers must forge a connection in order to survive the extreme elements of a remote snow covered mountain. When they realize help is not coming, they embark on a terrifying journey across hundreds of miles of wilderness, pushing one another to endure and igniting an unexpected attraction. The Mountain Between Us is in theaters everywhere in the US starting October 20th later this fall.
Save