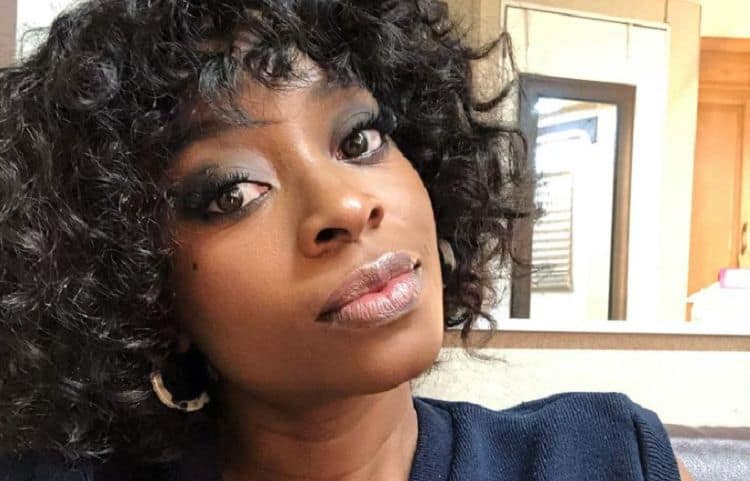 Idara Victor is a multi-talented actress who has everything it takes to become a legend in the entertainment industry. Her ability to authentically bring life to every character she plays is truly a special gift. Although she has been involved in lots of projects over the course of her career, she is probably most recognizable for playing Nina Holiday in Rizzoli and Isles and Tina in Minx. Every time she steps in front of the camera, viewers can rest assured that she is going to give a solid performance. Now that it's official that Minx is coming back for another season, her fans have major cause to be excited. Here are 10 things you didn't know about Idara Victor.
1. She's A Brooklyn Native
Idara was born and raised in Brooklyn. She is a first-generation American whose parents immigrated to the United States from Nigeria. She comes from a very close-knit family and she has two sisters. Although neither of her parents work in the entertainment industry, her father was a DJ and she grew up watching him do his thing.
2. She's Been Performing Since She Was A Child
Idara is a prime example of someone who was born to be a performer. Even before her acting career began, she has experience performing thanks to her love for dancing and her skills playing the piano. When she was 13, she even competed in the Miss New York Junior Teen which ultimately helped lead to her being discovered.
3. She Loves Being Out in Nature
The earth is an interesting place full of natural beauty, and Idara wants to enjoy as much of it as she possibly can. In her free time, she enjoys being out in nature and exploring all of the things that it has to offer. From hiking to relaxing by the water, when the weather is nice Idara likes to make the most of it.
4. She Likes Playing Strong Women
Idara has shown that she has enough talent to play any kind of character, but it's strong women who are her favorite. During an interview with Regard Mag, Idara said, "Whether set in the 1700s or now, I seem to play a lot of quietly powerful women who have to be strong in the face of tragedy or potential danger. I love that. They are usually also quick-witted and flirtatious, yet independent. I like that, although most of them are set in these dramas, they still have those colors and quirks that make them multi-dimensional people, as every woman I know is."
5. She Likes to Travel
Spending time out in nature isn't the only way that Idara likes to explore the beauty the world has to offer. She is also an avid traveler and she has been fortunate to visit places all over the world. Some of the countries she's been to include Vietnam, France, and Thailand.
6. She Has An Ivy League Education
To say that Idara has it all would be a very accurate way to describe her. On top of being extremely talented and created, she also has the brains to back everything up. During her career as a student, she excelled in her studies and went on to attend the University of Pennsylvania for college.
7. She's Been On Broadway
Idara's on-screen work is what the majority of people know her for, but she has also found a lot of success on the stage. On top of local stage productions, she has also performed on the highest platform that theater has to offer. She was in the Broadway production of Les Miserables making her the first Black woman to be cast in the role on Broadway.
8. She's A Big Cate Blanchett Fan
Idara may be a star now, but there was a time when she was a fan just like the rest of us. When asked if there's anyone she hopes to get the chance to work with, Idara told Regard Mag, "The person I've looked up to for life is Cate Blanchett, so she'd be somewhere at the top. "
9. She's A Dog Mom
From what we can tell, Idara doesn't have any children of her own. However, she is most certainly a mother in her own right. She is a very proud pet parent to her fur baby, Myles Davis. Not only has he become the star of her Instagram profile, but he also has his own account.
10. She's Serious About Human Rights
Keeping people entertained isn't the only thing that Idara uses her platform for. She is also a passionate human rights activist who isn't afraid to call attention to the things that are important to her. Her activism doesn't only extend to social media, though. She has also attended protests fighting for things such as immigrant rights and ending racism.
Tell us what's wrong with this post? How could we improve it? :)
Let us improve this post!