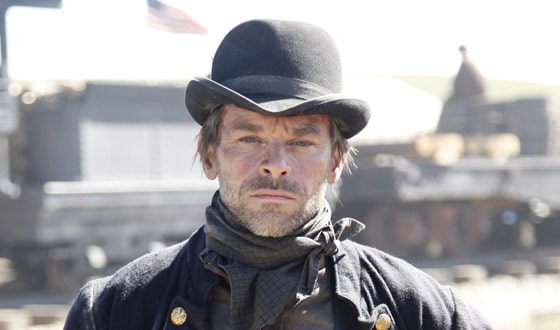 Ian Tracey has had the type of acting career that most people can only dream of. Not only did he get the chance to break into the industry, but he's managed to find consistency and longevity. Over the years, he's played a wide range of characters which has shown his tremendous versatility. He is best-known for his roles in shows like Intelligence, Da Vinci's Inquest, and Bates Motel. No matter what kind of shows you're into, there's a very good chance you've seen Ian in at least one thing over the course of his career. No matter the size of the role, Ian's on screen presence always commands attention. Keep reading for 10 things you didn't know about Ian Tracey.
1.He Is A Director
Being in front of the camera is what has allowed Ian to make a name for himself in the industry, but over the years he's also expanded. He has been directing projects for over a decade. He directed two episodes of Intelligence as well as two episodes of Da Vinci's Inquest.
2. He Started Acting As A Kid
Ian has been acting professionally for the majority of his life. During an interview with Jay2Skip he said, "When I was 10 there was a notice going around at my school asking for boys to audition at the CBC, for Leo and Me. I didn't get the part, but they kept me on file and I got called for other auditions after that, and eventually landed a part in the movie The Keeper with Christopher Lee." Unlike many other people who started their careers at young ages, Ian was able to avoid the child star curse.
3. He Likes The Simple Things
Even after spending most of his life in the entertainment industry, Ian has never been the type to be obsessed with the celebrity lifestyle. In fact, he is basically the exact opposite. Ian is a relatively simple guy who enjoys the simple things that life has to offer and does his best to avoid stress.
4. He Is An Award Winner
Even the most modest people like to have their hard work recognized. In the entertainment industry, that recognition most commonly comes in the form of an award. Ian's hard work has earned him several awards during his career including a Leo Award in 1999 for Best Performance by a Male in a Feature Length Drama.
5. He Doesn't Do Many Interviews
There are some celebrities who appear to be doing a new interview once every couple of weeks, but that isn't how Ian gets down. It actually seems as though interviews are somewhat of a rarity for him. We weren't able to find many interviews from Ian, and when he does do interviews he likes to keep the focus entirely on his work.
6. He Has Almost 150 Acting Credits
I wasn't joking when I said that Ian's career has been one that most people can only imagine. He has had lots of incredible opportunities and his resume certainly reflects that. Since making his on screen debut in 1976, Ian has gotten more than 140 acting credits.
7. His Son Is An Actor
The old saying 'like father, like son' is definitely true when it comes to Ian and his only child, Keenan. Keenan is an actor and musician who has been working in the entertainment industry for more than a decade. He is best-known for his role in Bates Motel in which he got to act alongside his dad.
8. He Worked In The Restaurant Business
After essentially growing up in front of cameras, Ian ultimately decided that he wanted to take a bit of a break. He voluntarily left acting for a few years and spent some time working in the restaurant industry and doing other odd jobs to get a sense of what it meant to be in 'the real world'. He eventually decided to return to acting.
9. He Is Not Active On Social Media
Ian has built a pretty big fan base over the years and lots of those people would probably love to follow him on social media. Sadly for those people, however, Ian doesn't appear to be active on social media at all. We were unable to find any verified accounts on any major platform.
10. He Is Also A Musician
As a lifelong creative, it's no surprise that acting isn't the only way Ian has learned to express himself over the years. He is also a musician who enjoys playing the guitar in his free time. Unfortunately, we weren't able to find any videos of Ian playing the guitar.
Tell us what's wrong with this post? How could we improve it? :)
Let us improve this post!