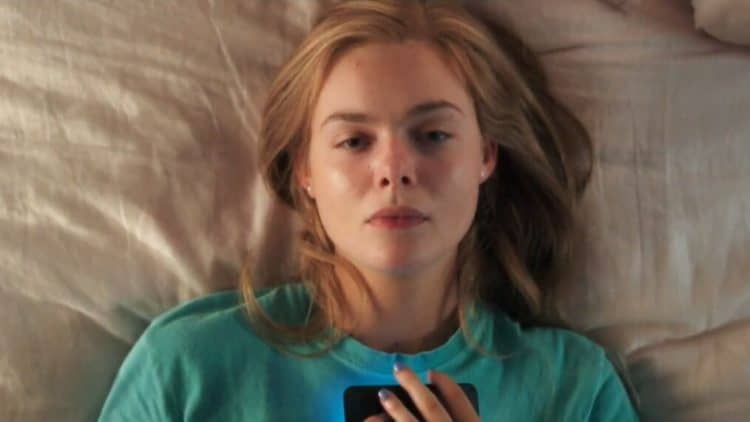 Most of us were hesitant to watch Hulu's The Girl From Plainville. What kind of narrative were they planning on painting of Conrad Roy and the girl responsible for his death? Hulu's latest crime docu-series starring Elle Fanning, Colton Ryan, and Chloe Sevigny made an intriguing debut last week on the streaming platform. The Girl From Plainville was inspired by Michelle Carter's story, which made headlines in 2014. Carter, the seemingly sweet girl from Plainville, was charged with killing her boyfriend. But the case that shocked the nation wasn't as straightforward as one might seem. The Girl From Plainville covers important topics like suicide and mental health struggles while weaving a narrative that shows how a teen romance led to murder. So, what's the real story behind this high-profile case?
Conrad Roy's Death
On July 13, 2014, police found Conrad Roy dead in his truck parked behind a supermarket in Fairhaven, Massachusetts. The 18-year-old was reported missing just a couple of days earlier by his parents. When they found his body, they ruled his death a suicide using carbon monoxide poisoning. Conrad's death appeared to be a simple open and shut suicide case. However, during Conrad's brief disappearance and after his body had been discovered, Michelle Ryan reached out to his mother, and shortly after that, his sister and claimed to know the real reasons behind Conrad's unfortunate death.
The family didn't know much about Michelle Carter very well. Roy's mother Lynn was aware that her son had somewhat of a texting relationship with Michelle. Lynn assumed that Carter was Roy's girlfriend after one of the suicide notes that he left behind was addressed to her. Conrad also left behind his cellphone. What cops found in the cellphone was shocking, to say the least. There were dozens of messages from Michelle Carter. Those messages would ultimately be used to indict Michelle Carter for murder in February 2015.
Who Is Michelle Carter?
Michelle Carter lived in Plainsville, a suburb town in Massachusetts located over an hour away from Conrad Roy. The two teens met each other while visiting family in Florida over the summer. Although they managed to see each other only a handful of times, they maintained their long-distance relationship over the years by talking and texting each other on the phone. Conrad and Michelle bonded over the mental health struggles they both were enduring. Conrad was severely depressed and often talked about killing himself. Michelle had bad anxiety, a eating disorder that required treatment in a facility and she didn't have many friends at school. Conrad often joked that they were the modern-day Romeo and Juliet, often reminding her that Romeo and Juliet killed themselves in the end. When Conrad would talk about committing suicide, Carter would always encourage him to do it. In fact, in one of her text messages, she went as far as to tell the troubled teen: "It's time that you do it today."
Why The "Text-Suicide" Case Haunts Us Today
Michelle Carter's trial was held in June 2017. It was a legendary case because it was the first time someone had been charged and tried for manslaughter because of text messages. The prosecution team had approximately 317 pages of text messages in which Carter and Roy talked about the pros and cons of committing suicide in different ways. They spoke about the success rates of using guns, hanging oneself, or using toxic gases. At one point, Michelle warns Conrad that he better not be playing or planning to get caught so that he doesn't have actually to go through with it. After a two-week trial, the Judge found Michelle Carter guilty of involuntary manslaughter based on her actions two hours before Conrad committed suicide. Michelle was on the phone with the teen for two hours before he died. She even told him to get back into his car to finish the job because she had coerced him to commit suicide and had a duty to act but made no viable attempt to notify the police or his family she was found guilty.
Carter was sentenced to two and half years in prison and five years of probation, during which she was prevented from profiting off of her story. She only did eleven months and was released early for good behavior in January 2020. According to Elle Fanning, the actor portraying Michelle Carter and an executive producer on the series, the media painted this story in a one-dimensional way. The Girl From Plainville depicts Conrad and Michelle as two damaged souls that loved each other as best as two 16-year olds could.
Tell us what's wrong with this post? How could we improve it? :)
Let us improve this post!