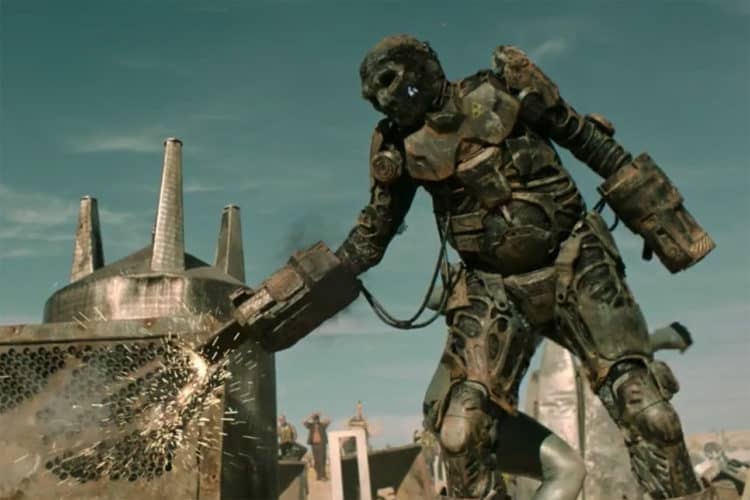 It's hard to say that Raised by Wolves is still worth it at this point, but the story is still moving forward in a manner that a lot of people appear to like. There were several moments in this current episode that were enjoyable since it's becoming easier to understand and actually appreciate Marcus, while Father has become a bit stronger by the end. Spoilers are on the way just to be clear since there are likely several people that haven't watched it yet. Building off of the last episode, Mother/Lamia is still firmly convinced that she needs to kill the flying serpent that has been accused of killing several atheists by pushing them into the acidic sea while still inside of the exploration vehicles. Marcus, on the other hand, who is actively seeking to rebuild the faith by drawing more people to Sol, has come to think that the monster might actually be part of the prophecy. Having watched every episode at this point it still feels as though things are kind of vague, even if the world-building has been somewhat impressive.
Something about this story is compelling enough that watching it is easy enough since there's the hope that it will begin to get better and bring something that will keep things exciting, while still telling the story that made it worthwhile in the first place. But at this time it does feel as though much of the story is unraveling while certain parts are starting to be bolstered by elements that, in this episode, become stronger near the end. Father, who's been kind of a doormat for a good portion of the show so far, finally had a moment in which he was finally allowed to shine. In a confrontation with Marcus, he was handily taken down and 'killed' once again after having an electric spike jammed into his ear. In the meantime, Marcus is gathering followers, and recruits those that the Atheists were using as bait, along with Father, but fails with Lucius, who openly denounces Marcus.
Mother is about the same, as she's still all about protecting her children, and is still ready and willing to disregard or argue with Father when he tries to make sense of their situation. Of course, Father tends to back down quite a bit, and it's kind of rough to see since Mother is the superior of the two of them, but Father often makes a lot more sense, as he's a little more reasonable and doesn't appear to be quite as impulsive. The only problem is that when it comes to androids, he's a lesser model that doesn't have the same upgrades and programming that Mother does, meaning that he's kind of outdated. But the kids happen to care about him, and it's interesting to see how the shift has occurred throughout the first season, and now, Father has been knocked down more than once, but he might be on the rise. For her own part, Mother is a hard character to figure out since she started as the Necromancer, a truly diabolical android created for destruction who was reprogrammed to become a caregiver and the possible savior of the Atheist cause.
But her character has changed so much from one episode to another that it's tough to follow her arc and see her as anything but a strangely dedicated character that can shift allegiances from one moment to the next. Her only true allegiance is to the children under her care, and even they don't tend to believe her that often. Campion is the only one that has any genuine feelings for Mother and Father, and he tends to cling to Mother far more since while he might be headed in a direction that could see him as an independent individual, he's still a character that's incredibly innocent in a few ways but kind of lacking in a few others. In the meantime, Paul, one of the Mithraic children that Mother brought into her and Father's care, is the obvious result of a lifetime of brainwashing since his need to cling to his religion is so great that it's bound to be his downfall eventually.
Right now this show feels like kind of a mess since the development of the characters is still fairly vague and not entirely defined, and the overall worldbuilding effect is still in the middle of being realized. Those that call this show brilliant and compliment it to no end are likely those that believe that the complexities that exist in the story are well thought out and highly effective. In truth, the effect is not unlike telling a story and then trailing off to think up something that may or may not connect efficiently to what's already been presented. There are good points to this story thus far, such as Father gaining a victory against a pit android, but otherwise, it's a hope that things will pick up eventually since otherwise it's bound to happen that this show might start to fade eventually.