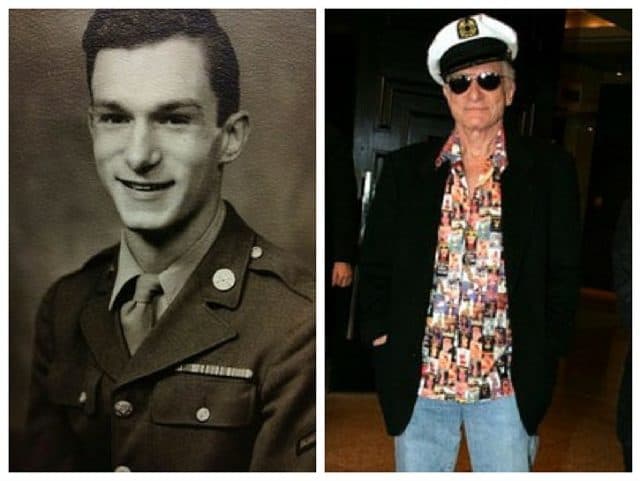 Some called him a visionary and some called him a creepy old man that had serious control issues. It might seem like it's too soon after his passing but, with all due respect, Hugh Hefner was a bit of a control freak when it came to his women. They weren't allowed to have a life outside of his influence most of the times is what a few of them have said, and while they were in the mansion they barely got to dictate what they did on their own time, if there was such a thing. According to the testimony of more than a few women Hefner was a lot different than he appeared on camera, and was anything but a gentleman. If that was the case then many would ask why the women stayed. The answer of course would be that Hefner was a powerful man in his own right and could likely have ruined their budding careers had they angered him in any way. That seems to me to be very similar to those that are finding that their past actions are now coming back to bite them in the rear. It also makes the comment down below seem like one of the most sensible statements ever made.
Hefner passed just recently, and since then it seems like there's been an all out exodus when it comes to people finally speaking out about their abusers. Now I'm not certain how much power Hefner really had over others, but the statement certainly makes sense even if it isn't entirely true. Hefner definitely had pull within certain circles and was widely regarded as one of the most popular and powerful men in the country. But upon his passing it seems like some dam has finally broken and the accusers have finally been allowed to come forth and voice their displeasure. Those that have sexually harassed others in the past and have gotten away with are now being made to own up to their horrible mistakes and are being put to task for their indiscretions.
Was Hefner responsible for the quiet that surrounded these men? I don't think so, but if his girls wouldn't speak up when they were playmates, some of the most idolized women in the world, then it's safe to think that neither would budding actresses and hopefuls that were planning on making a career. That mean that the Harvey Weinsten's of the world could do what they wanted without fear of being found out or caught. Such individuals thought themselves untouchable for a long time since no one would dare say a word against them in a male-dominated industry.
That's not the case now. In this day and age people are finally starting to stand up and say what they want. In fact before Hefner's death former live-in girlfriend and star of The Girls Next Door Holly Madison decided to write a tell-all book detailing her life in the Playboy mansion and what it was like being around Hefner.
It wasn't all that flattering to be honest.
Tell us what's wrong with this post? How could we improve it? :)
Let us improve this post!