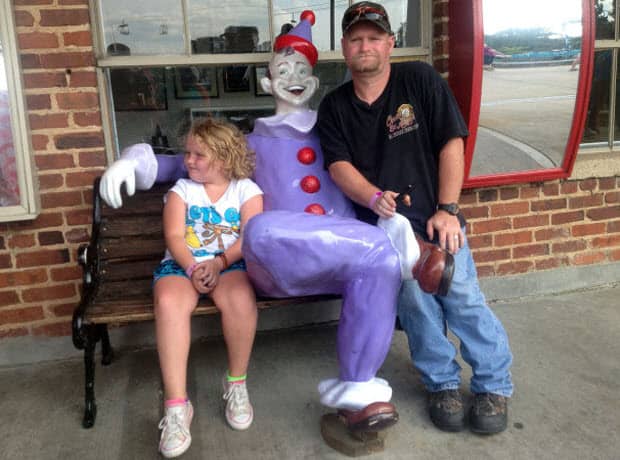 For all you historians and brainiacs out there, I hope you're just as big of a fan as the TV channel TLC as I am, because it has some programs on there that are incredibly addicting. And since we here at TVOvermind make it a point to make sure you get the best info about all things television–after all, it is our job–I'm giving you five TLC shows that you should definitely keep an eye on. So whether you have to DVR these or invite yourself over a friends place to keep up, here are the shows you should be most familiar with, because they're great.
5. Here Comes Honey Boo Boo
If you don't already know (or understand) all the rage about this show, than it might just be time for you to check it out. A cult phenomenon since debuting back a few years ago, Here Comes Honey Boo Boo seems to have become the country's guiltiest pleasure, with millions flocking to see the ridiculousness of youth beauty pageant contestant Alana Thompson and her unorthodox family. With a cast of characters who aren't shy about saying what's on their mind, you'd do yourself a favor by watching it and laughing at these episodes.
4. Cake Boss
Is there anything better in the world than a cake? Not in my opinion. That's why I often find myself cozying up on the couch and watching Carlo's Bakery head chef Buddy Valastro and his team make some of the finest cakes I've ever seen in my entire life. While it might be a bit disappointing knowing that we'll never get a chance to taste the tasty concoctions that Buddy and his squad bakes up, that doesn't mean it's not fun to at least see if they'll make their deadlines for events or if the massive sculpture-like pastries will withstand the weight of being moved around.
3. Toddlers and Tiaras
I'm not sure what America's obsession is with kids competing in beauty pageants, but just as I mentioned earlier with Here Comes Honey Boo Boo, the show Toddlers and Tiaras follows a few child contestants around in their quest to become the next pageant winner. While there are many people who bash the show for displaying kids in a setting that's typically reserved for an adult demographic, the show remains to be one of the station's best shows, airing since 2009.
2. Trailer Park: Welcome To Myrtle Manor
If there's one show I'd recommend you have to start watching now that season two is upon us, it's Trailer Park: Welcome To Myrtle Manor. With a few of its season one castmates arrested last year, it only added intrigue to a show that follows the debauchery of residents from Myrtle Manor–also named Patrick's Mobile Home Park–in Myrtle Beach, South Carolina. If you enjoy drunken entertainment along with a crazy cast of characters trying to run the trailer park, this is a show for you.
1. Breaking Amish
Following five young Amish adults who have made the big move from back country roads and their simple lives in Amish country to New York City, there's a good reason why people are so intrigued by this show. As MTV's The Real World takes the drama and reality of putting strangers together in a random house, Breaking Amish achieves a similar styled plot–but without all the drunken festivities–showing the effects on the cast's relationship with their families and communities in which they were raised.