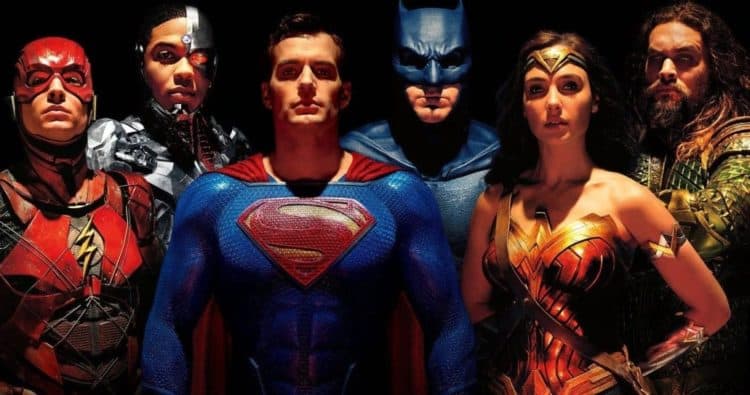 One might almost think that Zack Snyder feels kind of put out that his movies haven't really been given the same treatment as other DC movies, but the thing is that he's not really that hurt about it. If anything he's had a blast making the movies he wanted, and the fact that DC is going in a different direction and using the theatrical Justice League as canon and not his version is bound to divide fans a bit further since the number of fans that petitioned to get the Snyder Cut was amazing. Whether it's any good or people find another reason to dump on Snyder's work isn't really that relevant to him since he's had a good time making his movie the way he wanted it. He's also a bigger fan of the cult following that his movies have gained and isn't about to speak an unkind word to the DC universe. That's kind of unexpected as one should be able to admit since some directors might at least express some distaste with such a decision, but Snyder is being as gracious as he can be and might even be laughing to think that this would hurt his feelings in any way. If anything, it almost sounds as though he'll be glad to move on to other projects. This is a part of what Snyder had to say via MovieWeb:
"I couldn't be happier. It doesn't sting for me at all. Those movies are cool, and they're really well-made and excellent. But BvS, love it or hate it, it's probably the most mentioned movie in hashtags and references. It's the closest thing to a cult film that could exist at this level of pop culture. Am I a provocateur? A little bit. Is my job to make some pop-culture piece of candy that you eat and forget about the next day? Nah. I would rather [expletive] you up in a movie than make it nice and pretty for everybody. Let's be frank, there's no cult of Aquaman. Jason is a force of nature, and by all means, I want there to be 100 Aquaman movies because he's an awesome guy. But it's not controversial. And I have purposely, because I love it, made the movies difficult."
It's not every director that's going to create a four-hour movie that's meant to undo whatever damage the theatrical version might have done and then smile as the company moves ahead with the theatrical version and wish them well. The idea that DC might still be trying to compete with the MCU, even though execs have stated that they're not, is kind of hard to believe since the MCU has been blowing the DC universe out of the water in the movie theaters while the DC universe has been killing it on TV, where the MCU is now managing to gain a bit of ground thanks to the shows that are coming and will continue to come on Disney+. Right now there's not a lot of back and forth between DC and the MCU since the latter has been dominant at the box office up until the pandemic, and there's no reason to think that will change once the theaters open up again since the MCU does have a pretty full slate coming when talking about movies. But getting back to the subject at hand, Snyder gracious manner is something that many people might take in a number of ways, but perhaps it's best to take it as is and accept that he's not bitter about other movies in the DC universe being more talked about than his. His movies do have a cult following, but at the same time, it would appear that the talk that surrounds them is steeped in more negativity than positive comments.
Despite anything and everything that's said about his movies though he appears to take it all in stride and doesn't worry too much about it, which is an impressive attitude to have since it would indicate that he's comfortable with what he does and has no desire to impress anyone any further than he might when he releases a movie to the theaters. That's something that's easy to respect since it means that even if he does have an ego it's not so out of control that it needs to be kept in check every now and then. There are directors that need to be brought back down to earth every so often to remind them that they're not infallible, but if Snyder has this problem he appears capable of correcting himself when it's needed, which is something that's kind of impressive given that some folks wouldn't be able to do this even with the self-awareness that's required. One thing you can say about Snyder is that he's not the type to sing his own praises all the time.