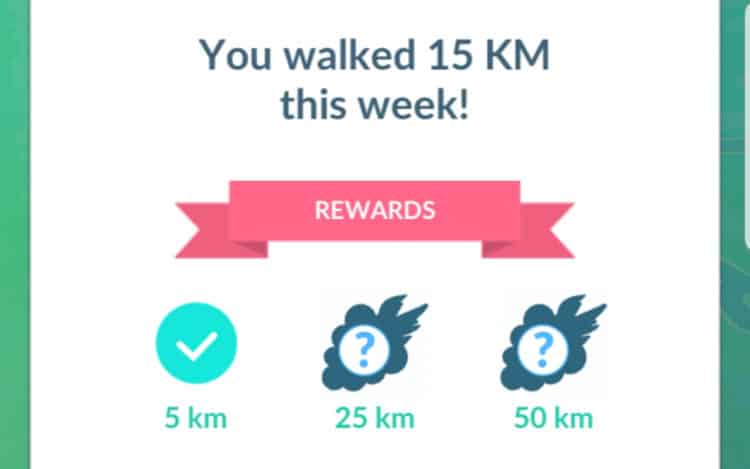 What is Pokemon Go Adventure Sync? Pokemon Go has been one of the most popular video games on the mobile app market since its initial launch in July, 2016. Since its release, millions of players have downloaded the game and gone on their way searching for new Pokemon in the hopes of catching a Legendary, battling it out in gyms, or trading with new people. For a while, the only way to increase progress for eggs, or to earn Buddy Candy was to walk with Pokemon Go open on your device; this drains your device battery faster than a Jolteon jumps away from my Ultra Ball as soon as I throw it. Now, there was a way to get around this, but it required you to purchase a Pokemon Go Plus device, which was another added expense alongside any microtransactions you may have made in the game previously. However, Niantic has implemented a feature called "Adventure Sync" that allows you to keep track of your distance traveled with the app closed, without the need for an additional accessory, but how does it work?
Pokemon Go Adventure Sync
According to Niantic, "Adventure Sync is an optional mode that will allow you to record your kilometers traveled even when the Pokémon GO app isn't open. You'll be able to stay active and earn Buddy Candy or hatch Eggs without significantly impacting your device's battery life. When your Buddy Pokémon has found Candy or when an Egg is about to hatch, you can enable to receive a push notification. As an added bonus, you'll get weekly fitness reports to track your progress as well as earn rewards for reaching weekly milestones." Pokemon Go Adventure Sync is a great feature that allows you to save precious battery, so that you can spend more time out in the wild catching Pokemon and battling in Gyms. Basically, how it works is the game asks for access to your device's Health app and tracks the data from said application in order to determine the amount of progress you've made based on the activity recorded on your device. If you would like to enable Adventure Sync in Pokemon Go, you'll need to be at least Trainer Level 5, as the feature is unavailable for Trainers under this requirement.
How to Activate
In order to take full advantage of Adventure Sync, you'll need to follow a couple of steps first. After opening Pokemon Go, you'll need to:
Tap the Main Menu button (the one in the middle of your screen that looks like a Poke Ball)
Tap the Settings button (in the top right corner of the screen)
Tap on Adventure Sync
After tapping the option for Adventure Sync, you will then be prompted to grant permissions for Pokemon Go to access your Apple Health or Google Fit data. Allow Pokemon Go to access this data and you'll be all good to go. Now, you can start using Adventure Sync in Pokemon Go and get to hatching all of your eggs without needing to have Pokemon Go open! If, at any point, you'd like to disable this feature, you can do so by revisiting the settings page and unchecking Adventure Sync.
Weekly Fitness Report
Alongside the benefit of not needing to keep Pokemon Go open to track your distance, Adventure Sync will also give you a weekly fitness report. "With Adventure Sync activated, you'll also gain extra insights into your fitness progress. Every week, you will receive a fitness report to see your activity statistics and make progress towards earning bonus items when you reach your weekly goals. You can also view your current stats by navigating to your Trainer Profile."
Other Niantic Games
You can even use Adventure Sync in other Niantic games such as Harry Potter: Wizards Unite. As long as your accounts for each game share a login method, you will be able to track your distance traveled across these games, even if you play on multiple devices you don't need to worry about double-counting or overwritten progress. As far as problems, here's what Niantic has to say: "If there's a discrepancy between the Adventure Sync distance reported from different games, you'll get credit for the highest distance. For instance, if you have both Pokémon GO and Harry Potter: Wizards Unite installed and Pokémon GO tracks a higher distance than Harry Potter: Wizards Unite, Harry Potter: Wizards Unite will credit you with your distance from Pokémon GO."
Adventure Sync is an awesome feature that I use on a daily basis, and it's definitely a much needed feature for Pokemon Go, especially if you plan on hatching a lot of eggs.