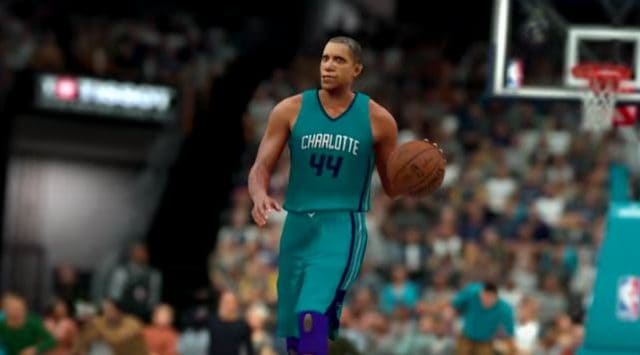 We reported about how Barack Obama is already loving time off by going kite surfing with Richard Branson. Now Obama has an official character in NBA 2K. And this is the type of player that only a President would want. He's a play maker. He's got an amazing handle, and of course he can dunk like no one else in the game. Obviously the number 44 makes perfect sense. Charlotte too makes sense because Obama was known to step into North Carolina practices from time to time to show off his lefty stroke.
While many assume Obama should be playing for the Wizards because of DC or the Bulls because he's from Chicago, we're talking about a Michael Jordan team here. Jordan was a Tarheel and you know Obama's going to want to associate himself with a Jordan team.
This video that we've shared below showcases some of Obama's athletic abilities like box jumping, doing squats, and of course dunking right in the face of Carmelo Anthony.
Check out Obama in NBA 2K below