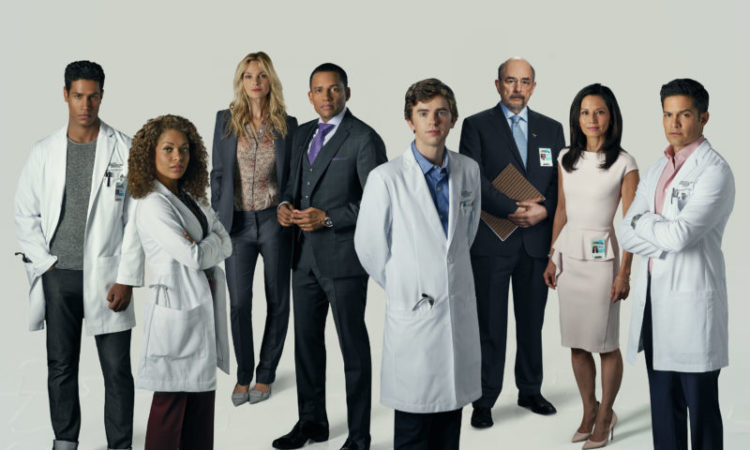 The Good Doctor is a television show that is currently in its second season on ABC. As a matter of fact, the current season of the series has changed a lot when compared to season one. For starters, the show was very much in its infancy during the first season and it was still trying to get its feet under it. It has succeeded in doing so, so there is more room to explore things more in-depth for season two.
1. Dr. Murphy goes head to head with a new hospital administrator
His medical abilities are outstanding, but even those are frequently put into question because of his autism. During the second season, there is a new hospital administrator and he and Dr. Murphy don't exactly get along. The new administrator constantly gives Murphy a difficult time, telling him that he needs to learn how to communicate more effectively with others and develop a better bedside manner. The entire time he tells him this, he knows that it is a byproduct of his autism that makes it difficult for him to do exactly the things that he is being requested to do, making this new administrator, named Andrews, seem like something more akin to a bully than anything else. If you're curious about learning more concerning the relationship between these two, check out the first episode of season two by clicking on the link located above this paragraph.
2. Dr. Murphy learns to lie
In addition to the problems that Dr. Murphy has with the new hospital administrator, he also experiences some personal growth in the form of one of the most common habits that most people have. He learns to lie. This is something that's very difficult for people with autism to do, as they have a natural tendency to be brutally honest, typically without even realizing that they might be saying something that's offensive to someone else. They simply tell it like it is and they relate to people with the honesty of a child. Therefore, having someone that's autistic lie is extremely rare. However, you see Dr. Murphy do this when he decides to operate on Paul, the hospital's custodian. Paul has been diagnosed with a severe form of cancer and he and Dr. Murphy develop a fairly close relationship before the surgery. He's actually the one that advises Murphy that sometimes, the best thing a person can do in order to save the feelings of someone else is lie. You then see Dr. Murphy do exactly that When Paul dies during the surgery and Murphy tells his family a few little white lies in order to keep the fighting down and save their feelings.
3. Friendship can be complicated
You also see personal growth on the part of Dr. Murphy when he rents a two-bedroom apartment for himself and Lea. Previously, Lea had stayed with him for a short time and he eventually wound up telling her that he wanted her to leave. Much of it was attributed to his autism in his inability to communicate in the same way that most of the world communicates. Obviously, that's something that makes any type of personal relationship more challenging, whether it's a romantic or platonic relationship. Despite their earlier falling out, he eventually goes out and rents an apartment with two bedrooms so that they can live under the same roof and continue to remain platonic. This is something that he definitely doesn't see coming and before you know it, she has all kinds of confusion of her own about the situation. She's both excited that he chose to do this and scared that if she actually moves in with him on a more permanent basis, it might have an adverse impact on their relationship in the long run. Throughout episodes three and four, you see these issues play out as she tries to make a decision on what she should do.
As you can see, there are a lot of ways that season two is different from the first season of The Good Doctor. As is the case with most series that last long enough to evolve, this is a show that is indeed changing and evolving with each new episode. While the main theory for the show remains the same, there is a great deal that is still to be explored concerning the personal and professional struggles of Dr. Murphy as he continues to attend to patients and deal with his autism.