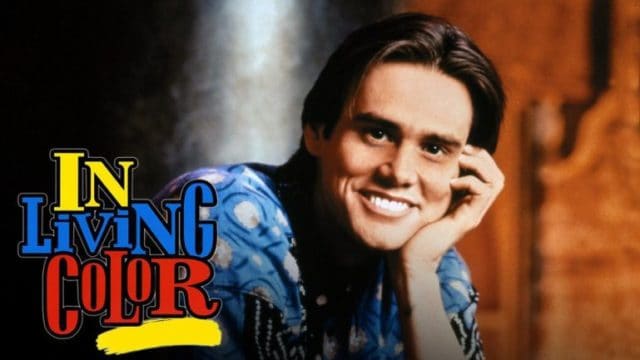 During the 1990s the show In Living Color rivaled Saturday Night Live as far as talent and the level of hilarious that it was able to reach. Not only was the show loaded with talent, it literally served as the launching pad for of the top stars of today, including J-Lo, Rosie Perez, Jim Carrey, Jamie Foxx, David Allen Greer, Tommy Davidson and the entire Wayans clan. When thinking of the countless skits that were performed on this show, it is hard to think of just one, but without question, Jim Carrey produced some unforgettable characters on this show that would serve as the foundation of characters that he would play later in movies.
While it is definitely difficult to only select five, here goes the top five Jim Carrey Characters from In Living Color, at least as we see it.
1. Fire Marshall Bill
It was Fire Marshall Bob that revealed the range and creativity of character. There is nothing more than a fire marshal who continuously blows and burns himself up. The polarity created by this character was the foundation for endless laughter through limited opportunities and ways that Bill could find to ignite himself at a moment's notice. From the time this character was introduced in 1991, he brought laughter to American week after week, and through syndication and YouTube, he is still making people laugh.
2. Vera De Milo
Vera De Milo was a character that was so repulsive that she was irresistible. Carrey brought this character to life in ways that seared an image into the minds of Americans that no matter how hard they tried, they could not un-see it, so they just learned to embrace. Vera caused millions of American to cry out, make me hurt Jim, make me hurt. And, Jim did not disappoint.
3. Grandpa Jack McGee
If you ever needed a picture of a dysfunctional home, the home of Grandpa Jack McGee was it. While this character was not featured in sketches as frequent as De Milo and Fire Marshall Bill, it was equally as hilarious. It is amazing how Carrey was able to create these personalities and then assume them with such ease. He made them seem real, and it his ability to do this that has made him the mega star he is today.
4. The Background Guy
Many people will probably not remember this, but this character may be the most brilliant work of Carrey during that time – primarily because it was Jim Carrey achieving optimal comedy as a minimalist. What I mean by this is that he does not say a word through the entire skit. This is all physical comedy, which requires an entirely unique skill set in order to pull, and yet, Carrey pulls it off with relative ease.
5. Jay Kordich
https://www.youtube.com/watch?v=dlA2MdvBVz8
While this was technically an impersonation and not a created character, it was still hilarious. For anyone who used do watch those Jay Kordich infomercials, you know that Carrey nailed it. The entire skit is one crazy line of exaggeration and comedy after another. The comedy that Jim produces recreating Jay Kordich moments will literally provide you with a full month of ab-training without leaving your couch.