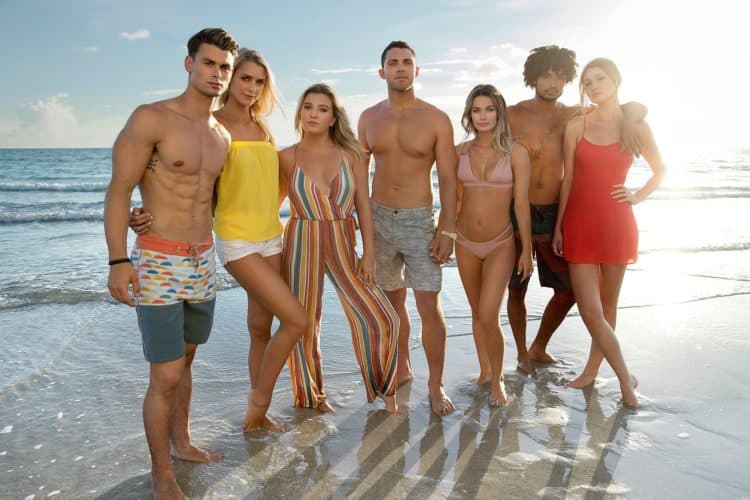 Being on a reality TV show can be a great opportunity for lots of reasons. Not only can it create great exposure for people who are looking to build careers in the entertainment industry, but it can also be a great move financially. The cast members on MTV's Siesta Key have gotten to experience both of those benefits. Since the show's debut in 2017, it has become one of the network's most popular reality shows and viewers can't seem to get enough. As a result, the cast members have become extremely popular and their pockets now reflect that. If you've ever wondered how much people make from being on the show, today is your lucky day. Keep reading to find out how much the cast of Siesta Key makes.
Alex Kompothecras
Alex was fired from Siesta Key after spending two seasons on the show, but it looks like he made pretty good money while he was a part of the cast. According to a Reddit thread, it's believed that Alex made around $200,000 for the first two seasons of the show.
Juliette Porter
Juliette is one of the most popular cast members on the show. While it's true that she makes a lot of money outside of the show, it appears that being on the show has been very good for her pockets as well. Another Reddit thread mentioned that Juliette made $400,000 for a season of the show although it didn't specify which season.
Madisson Hausburg
Madisson Hausburg has all of the makings of a successful reality TV star. She's beautiful, stylish, and fun. What many people don't realize, however, is that there's much more to Madisson than being on reality TV. Prior to being on the show, she was a pre-school teacher and she also has a degree in engineering. Her salary for being on Siesta Key hasn't been publically revealed, but her net worth is estimated to be somewhere around $600,000.
Kelsey Owens
As an original member of the cast, it goes without saying that Kelsey probably makes a pretty penny from the show. Her net worth is estimated to be around $2 million, but it appears that the majority of her money comes from modeling and not from being on reality TV. That said, if Alex was making $200,000 a season, then it's safe to say that Kelsey is making at least that if not more.
Brandon Gomes
Brandon Gomes is the type of person who can do a little bit of everything. Being on a reality TV show like Siesta Key has helped him grow his platform as a performer. Exact Net Worth reports that Brandon is worth approximately $200,000. There's a good chance that the majority of his money comes from being on the show.
Garrett Miller
Garrett is another Siesta Key OG which means that he's probably able to command a nice salary for being on the show. Based on what some of the other cast members are estimated to make, we can confidently guess that he makes somewhere between $200,000 and $400,000 per season. Net Worth Meter also lists that his net worth is just over $ 1 million.
Chloe Trautman
Being on reality TV may seem like one of the easiest jobs in the world, but that isn't always the case. Some reality TV stars have found that being on these shows can be a very draining experience due to all of the drama. That drama was the reason that Chloe Trautman decided to leave the show during the fourth season. Her net worth has been reported to be $200,000. While that may not be as high as some of the other people on the show, Chloe seems to already have a plan on how she can make money now that she's no longer a cast member.
Amanda Miller
Amanda has been on Siesta Key since season one, but she wasn't upgraded to a main cast member until season four. This likely means that her salary has increased as well. While she may not be able to command $200,000 to $400,000 a season like some of the other cast members, chances are that Amanda isn't hurting for money.
Cara Geswelli
Cara has been a recurring cast member on Siesta Key since season two, and she's gotten very popular during her time on the show. The exact amount she makes from the show is unknown, but it's believed that her net worth is around $100,000. In addition to making money from the show, she also comes from a wealthy family. Reality TV isn't her only source of income either. Cara works as a patient coordinator for a dermatology office.