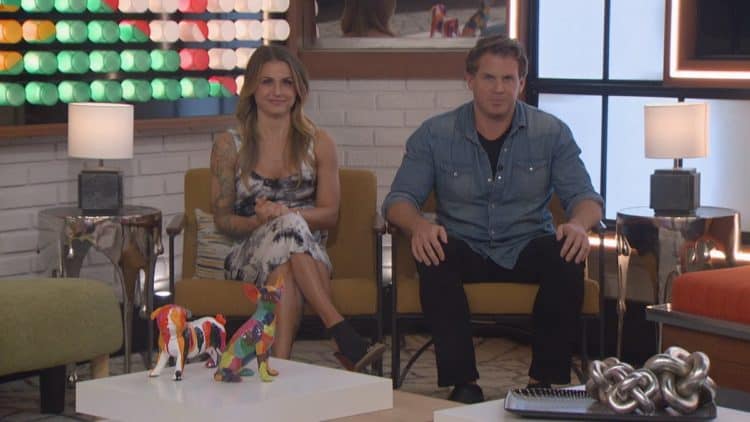 Since airing its first episode in the United States in 2000, Big Brother has gained millions of followers. Along the way, the show has also seen dozens of HouseGuests come and go. While there are lots of things that could inspire a person to compete on Big Brother, one of the driving factors has always been the chance to win money. People who have been watching the show for years know that the winner of each season takes home $500,000, but many people have wondered if people are compensated simply for being on the show. After all, putting your life on hold to go on a reality show could cause serious financial strain for a lot of people. If you're interested in learning more about payouts work on Big Brother, we've got you covered. Keep reading to learn more about how much Big Brother contestants get paid.
Do Big Brother Contestants Get Paid?
First things first, the answer to this question is yes, contestants on Big Brother do get paid. With that being said, however, the the exact a mount a person can make depends on a few factors. According to Insider, information obtained during season 19 revealed that HouseGuests are given a stipend of $1,000 per week while they're on the show. CinemaBlend adds, "This includes all the members of the jury, who stay sequestered, but in another location. If a player is eliminated before the jury forms, they stop receiving the stipend. This stipend gets paid out to all the players at the conclusion of the season." Insider also notes that earlier in the show's history (circa 2011 and prior), HouseGuests received $750 per week.
On the surface, $1,000 a week may not seem like a lot, but that's actually not too bad considering the fact that being on Big Brother isn't technically a job. Who wouldn't love to get paid every week to live in a house for free and compete to win even more money?
Big Brother Season 22 Payouts
COVID-19 has forced the entire production industry to make changes, and Big Brother was no exception. Producers had to get creative to film during a pandemic. On top of that, they also had to come up with creative ways to entice people to do the show seeing as how they were health risks involved.
What better way to pique people's interests than to flex the muscle of the all-might dollar? Apparently, HouseGuests for season 22 were offered even more money to be on the show. Monsters and Critics says that each HouseGuest was offered $40,000. It's important to note that season 22 of Big Brother was an all-star season, so that may have also influenced the decision to pay HouseGuests more than usual. ouseGuests also received a weekly stipend of $2,000. But the fun (and the funds) didn't stop stop there. Anyone who made it to the jury also got an additional $14,000 dollars. Essentially, this means that a HouseGuest could make up to $54,000 simply by being on the show. That is more than $5,000 than the average working American makes in an entire year.
Prizes For Big Brother
As mentioned earlier, the HouseGuest who wins earns $500,000, but that person isn't the only one who goes home with some prize money. The HouseGuest who comes in second place gets $50,000 and the person voted America's Favorite Player goes home with $25,000. There are also competitions throughout the season where people can win smaller prizes of $5,000 and $10,000. Keep in mind, however, that the people who win prize money for coming in first and second place don't typically get the weekly stipend as well.
Does Big Brother = Big Bucks?
The possibility of making up to $54,000 just for being on the show probably sounds really good to all of us at home, but that's actually not a lot of money in the reality TV world. There are some reality stars who make hundreds of thousands — even millions — of dollars for a season, and they don't even have to compete to get it.
For example, The Kardashians, whose reality show Keeping Up With The Kardashians has been a hit since its debut in 2007, make more than $4 million dollars a season. Obviously, they're an outlier but there are lots of other reality stars who can easily make hundreds of thousands of dollars each season.
All in all, Big Brother might not be the best show to go on if you're solely looking to get rich, but if you love a good competition and want to be part of an amazing franchise, it could totally be worth it.
Tell us what's wrong with this post? How could we improve it? :)
Let us improve this post!