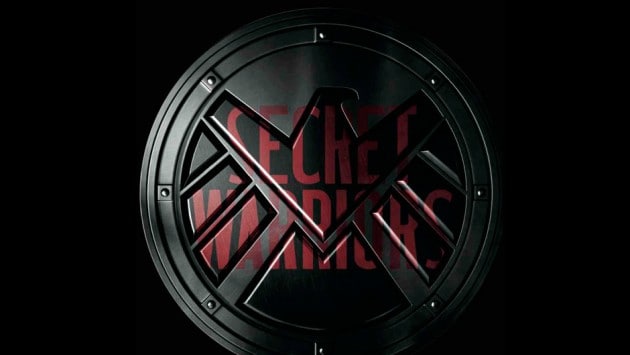 Last week, it was formally announced that Marvel is bringing the Secret Warriors into the Marvel Cinematic Universe on Agents of S.H.I.E.L.D., where Skye/Daisy (Chloe Bennet) will be leading a program of newly discovered gifted people as well as Inhumans. This will be the closest thing that this show will have to an Avengers-type of team on television, and it's a great opportunity for the series to not just be spy-related but also add a superhero quality to its story. Today, some of us here at TVOvermind will sharing what we believe is the best possible way that Agents of S.H.I.E.L.D. can bring the Secret Warriors into the MCU and how the show can utilize this group throughout Season 3 and beyond. In addition, we will also be discussing which dream members we want to see in S.H.I.E.L.D., consisting of new characters from the actual Secret Warriors team as well as pre-existing characters in the MCU.
How to Best Use the Secret Warriors
Andy Behbakht: Secret Warriors can really change the game for Agents of S.H.I.E.L.D. if the series does it right and could provide the show with its first opportunity of really making a big impact in the whole MCU. What I am hoping for (and we will discuss this in our next point) is to see the showrunners really take the opportunity to make the Secret Warriors as diverse as possible. It's something a lot of TV and film people want to see. What I would love to see through this group is maybe a new perspective of saving the world from how The Avengers have done it in their two films, because unlike The Avengers, the Secret Warriors will have a very "rogue" feeling to them. While the MCU doesn't have a lot of masked heroes (hence why Captain America: Civil War is being done a little bit differently from the original comic storyline), this will be perhaps one of the limited teams where identities will need to be kept secret. We will have The Defenders (consisted of Daredevil, Jessica Jones, Iron Fist, and Luke Cage) on Netflix within the next two years so that's another team that the MCU will get to add that isn't like the Avengers. However, for the Secret Warriors, and more specifically their usage on Agents of S.H.I.E.L.D., I want them to succeed in keeping this team a secret, but I would also like to see the world around them be somewhat aware of these people. I'm never going to stop fighting to see shows like S.H.I.E.L.D. be better acknowledged by the film side of the MCU, and if we have to take baby steps, then I'm all for it and this is the way to do it.
Blaise Hopkins: The Secret Warriors coming to the screen will be awesome. I think that there is a real opportunity here for Marvel to make Agents of S.H.I.E.L.D. even better than it has been before. Not only will viewers get the chance to see a secret team on screen, but it will give Agents of S.H.I.E.L.D. a new dynamic that brings forward locating people with powers. I'm really curious to see how this ties into the upcoming Civil War movie, because the discovered Inhumans could be impacted by that. What I would really love to see the show do is utilize this storyline to show the transition of younger agents. What I mean by this is that I want to see Skye become the new director of S.H.I.E.L.D. when all is said and done. Clearly, Coulson is past his prime, and the show is setting up for Skye to be super powerful and a leader. It will be fun if they have her command the team from the field and see how she does. Marvel also has another opportunity right in front of them to give us some more low-key characters that we deserve to see. That's always the case for them, and Secret Warriors is just another free insert to take advantage of.
Who We Want in the Secret Warriors
Andy Behbakht: The team (as far I see it right now) consists of Skye/Daisy as the leader, Lincoln (given the fact that he is now a series regular) and possibly even Mockingbird, who may not have powers, but she is, in the comics, a member of the Avengers, plus Adrianne Palicki by herself is a superhero so she should be on the team. Also, if there is anyone that deserves to join this show in a bigger capacity, it's without doubt J. August Richards' Deathlok. If the lovely people on the show would like to surprise us next week at Comic-Con by announcing August joining the show in a larger capacity, that would be greatly appreciated. But they should definitely bring in members that are actually in the Secret Warriors from the comic books, because if there is one thing that I love about comic book shows, it's when they use some new characters that may not be the most well-known and flesh them out through multiple episodes and seasons.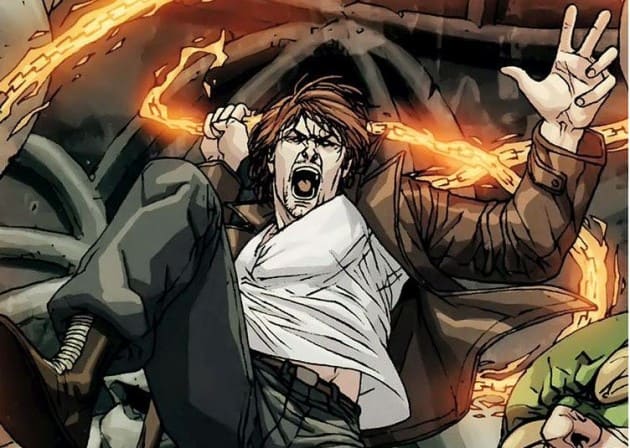 J.T James (born James Taylor Slade) a.k.a Hellfire
When I was researching for this piece, I was trying to think of what might be the best road to go down: members that have multiple and big powers that would take a large piece of the budget, meaning that some of these characters may only get a handful of appearances, or go a similar route of the Marvel Netflix series by getting street-feeling characters. A fire-based character like Hellfire would be someone that could regularly show up as fire is, as far as I see it on TV these days, not one of the most high-priced visual effects.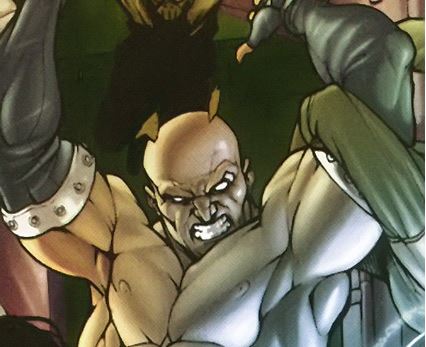 In the comic books, Crusher Creel (Brian Patrick Wade), a.k.a. the Absorbing Man, actually has a son that is a member of the Secret Warriors, and while they have never established if the MCU version of Creel has a son or not, for argument's sake, let's say that Sledge does exist within the show's world. A character whose powers are super-human strength (something that you do through wires) and similar absorbing abilities like his dad, which can be used every once in a while, would not be difficult to have on a regular basis. Both from a creative and financial point of view, imagine if Stonewall ends up having to fight his own dad as one of the villains for the Secret Warriors. I love stories like that, and after seeing Absorbing Man in Season 2, having someone like Stonewall would be very welcomed.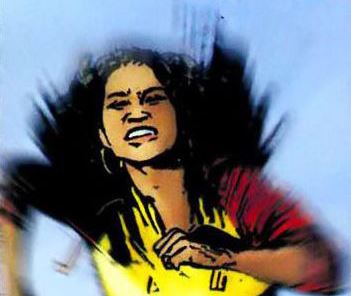 Yo-Yo Rodriguez a.k.a. Slingshot
Speedsters are everywhere and are becoming more popular through shows like The CW's excellent The Flash, as well in the films where Quicksilver is gaining a lot of love since X-Men: Days of Future Past. I think it's about time that Marvel has a regular speedster or two (especially after what happened with its version of Quicksilver in Avengers: Age of Ultron) in some of its products. Luckily, the Secret Warriors feature a speedster! Slingshot would not only be another great female superhero, but she would add more diversity to the series as well. With some of these Secret Warriors, they are the sons, daughters, or grandchildren of mythology-like characters and in order to fit within the MCU, some of their backgrounds would perhaps need to scaled down a bit, which happens a lot in live-action adaptations of comic book characters.
Blaise Hopkins: I hope that they create the team around pre-existing characters as well as some new characters. Clearly, Skye will be leading the team, and Lincoln is coming back. I would hope to see Bobbi and Hunter on the team as well, because they are the most fun to watch when in the field. I think that the show should also use Deathlok in this situation, but there are also plenty of unknown characters that could be brought in.
J.T James (born James Taylor Slade) a.k.a Hellfire
Hellfire is a staple member of most Secret Warriors teams. He was there in the beginning and is largely tied into the series most times. He is initially recruited by Daisy Johnson in the comics, which makes it possible to happen in the show. He would be different from anything we've seen and could be similar to a Ghost Rider-like character with his flame chains.
Jerry Sledge a.k.a. Stonewall
Stonewall is another Daisy Johnson-recruited Secret Warrior, who has superhuman strength and can absorb the properties of elements. This would be a clever addition to Agents of S.H.I.E.L.D., because Stonewall's father, Crusher Creel, is briefly mentioned and referenced to in Daredevil when he has a boxing match against Matt's father. This would be a cool way to tie the universe together more.
Yo-Yo Rodriguez a.k.a. Slingshot
I think someone with super speed is definitely necessary to Agents of S.H.I.E.L.D., and in the case of the Secret Warriors, Slingshot would make a lot of sense. Being a character from the comics, I wouldn't be surprised if Slingshot made an appearance in the show; however, I also think Marvel should and will consider replacing her with the more popular character, Speedball, who has super speed and is a great character from the New Warriors team.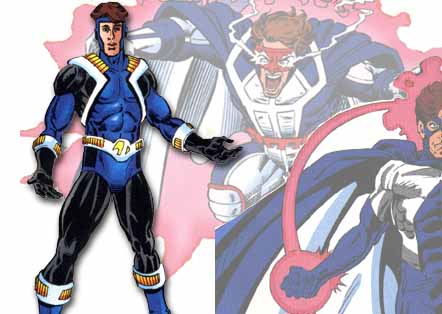 Vance Astrovik a.k.a. Justice
Justice is a character demonstrates great leadership and could be another cool addition to the team, because he has telekinetic powers. Seeing him learn how to control his powers better, and even get to the point of flying, would be a really great arc to watch on TV.
Jennifer Takeda a.k.a. Hazmat
Hazmat would be another awesome female character to see make an appearance on screen. If Skye and her crew are tracking down Inhumans and people with powers who might not know how to control them, it would be the perfect entrance for Hazmat. I would love to see a girl freaking out and in trouble because of her powers hurting others, but for someone like Skye to get through to her and recruit her like that. Hell, Hazmat could even become Skye's protégé, similar to how Skye was May's.
____________________________________________________________________________________________
Those are our thoughts and pitches on how the MCU can use the Secret Warriors the best way possible in Agents of S.H.I.E.L.D. Season 3. Let us know in the comments below what you think and if you hope we might get some casting news for some Secret Warriors members next week!
Marvel's Agents of S.H.I.E.L.D. will return for its third season on Tuesday, September 29, 9/8c on ABC and if you are going to San Diego Comic-Con next week (July 9-12), don't forget that the cast and crew will be at the Marvel TV panel on Friday, July 10 in Ballroom 20 at 3:00 — 4:15 PM.
[Photos via Marvel]