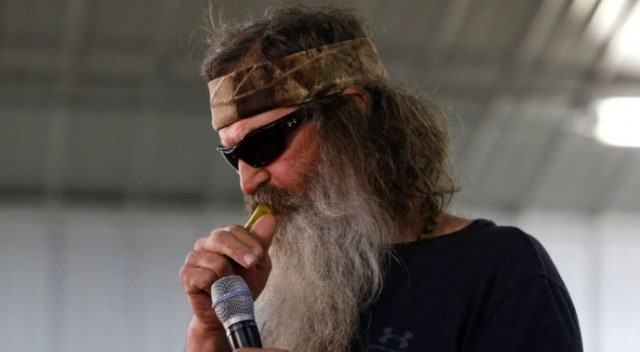 While Duck Dynasty may not be as popular as it was back when it first came out nearly 10 years ago, the show is never short on entertainment.  However, Phil Robertson hasn't exactly beefed up the level of support in the mainstream.  Just this week at a rally for Ted Cruz, Robert spoke passionately against same sex marriage.  More specifically he spoke of the "evils" of same sex marriage.  For the super right wing crowd, Robertson is a beacon to their cries.  For the rest of the world, not so much.  By the way, Robertson demonstrated a duck call before announcing Cruz on stage. So there's that.
But the show keeps rolling.  It keeps filming.  And each member of the family usually has a memorable moment to share.  With that said we decided to take a look at some of the funniest moments of Duck Dynasty season 9.  And after that we've shared a preview of what's coming in the next episode.
1. This is the funniest dodgeball game of all time
Let's get serious y'all.
2. Scooping the litter box
Just scoop it out!
3. Snowcone Business
John Luke is a snowcone extraordinaire!
Here's the preview for Season 9 Episode 7 – Heroes Welcome
Someone doesn't like beardless men!