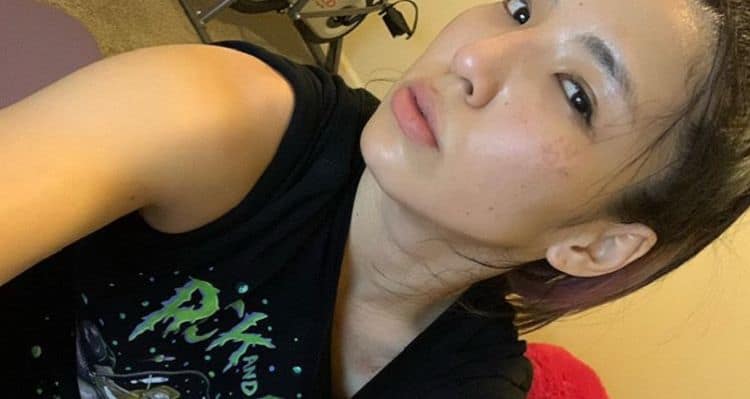 In start of 2020, All Elite Wrestling signed Japanese Wrestler, Hikaru Shida. While she has had an extensive career in her home country of Japan, the fans in America are just now, starting to stand up and take notice. Currently 32 years of age, Shida actively fights as a singles wrestler and in tag team events. She's also an accomplished trainer, having trained others in the art of wrestling since 2012. Indeed, this woman has what it takes to excite audiences during bouts. Her ability to speak English, perform in inter-gender matches, all while exuding a professional, fun and fan friendly personality, all make her an excellent addition to the wrestling world.
1. Birthday Facts
Hikaru Shida was born on Saturday June 11, 1988 in Samukawa Japan, which makes her a 32 year old Gemini, at the time of this writing. For those fans into astrology, this means she is a creative person who is able to blend her creativity with her business skills successfully. With her long line of accomplishments, this is most certainly evident with Shida. It was also on this day that Nelson Mandela made his famous speech at the Freedomfest in London. As far as birthstones go, according to the American Gem Society, she has three choices for a birthstone: The pearl, moonstone, or alexandrite.
2. Her Favorite Video Game is Legend of Zelda
While a guest on the AJ Awesome Show, Hikaru was asked a variety of questions regarding her career. Some of the questions were also personal, and one of those concerned her favorite video game. According to the interview, her favorite game is the Legend of Zelda. She then gave her explanation to AJ's question about why people think Link is Zelda! You see, those who aren't familiar with the game, Legend of Zelda, often think that the main character, Link is Zelda, when in fact, he's the one who must rescue her!
3. She is an Accomplished Musician and Singer
Hikaru Shiba is known for her kindness to her friends and relations, and is humble with regards to her talents. This is why many of her new fans, and even some older ones, have no idea that she's an accomplished musician and singer! Here, in this video, fans get to see a side of Shiba that they normally don't. In fact, before she became a pro-wrestler, she was part of a television show called Muscle Venus, where her and her costars formed a pop singing group.
4. Hikaru Didn't Feel She Could Play the Part of Princess Tsuru
Makai is a recent form of entertainment, where Japanese performers skilled in the art of martial arts and wrestling, perform plays based on Japanese history and folklore. In an interview for Makai, Shida expressed her doubts about playing the Princess, saying that they were so different. After all, Shida's life is very different from that of a princess, so how could she convey the spirit of the character. Well, as it turned out, she had no problem portraying Princess Tsuru. At this time, she has been playing the princess for 5 years, and has come to know the character so well, that she feels both she and Princess Tsuru are as one.
5. She Ate her First Reese's Peanut Butter Cup in 2019
Those of us in America are pretty used to taking a bite out of a Reese's Peanut Butter Cup, or maybe scoffing down a handful of Reese's Pieces from time to time. But for Hiraku, it took over 30 years to get her first taste. This is due to the fact that she just recently left Japan for America after signing with AEW, or All Elite Wrestling. As this shows, she decides to video herself taking a bite out of a Reese's Peanut Butter cup for the first time. Her opinion? She found it delicious, soft and a definite favorite sweet. But also stated that it must be full of calories, so one a day is enough.
6. Her Brother Composed Her Entrance Theme
Musical themes are integral to a wrestling show. Each wrestler has their own. It's to be brief, specific to the character, and most of all, memorable. The theme has two purposes. The first is to accompany the wrestler to the ring. The second is to play when a wrestler wins a match. Shida's previous themes included, Rock Show by Wings and Hikaru, Hishou by Anirize. However, the one she recently unveiled in 2020 might just be the best. It's called the Shining Samurai, and so far, fans love it, calling it catchy, bold and fast, just like Shida herself. But, did you know that it was her very own brother, Tsubasa Shida who wrote, arranged and recorded the song?
7. She has had Several Alias's
Nick names have long been a part of the pro-wrestling scene. The term for it was "kayfabe". Kayfabe meant that the wrestlers arena identity had to be kept separate from real life. Nothing regarding their personal real life was to be revealed. Today, with the dawn of social media, all of that appears to be disappearing, so many of her fans might not know that she has gone under other names, such as Hoshi Kaoru, Shida Kanjuro. and Shiri Shokunin. During her stint in the Wave, her nickname was Comical Ace. Once you know her alias's, you can learn more about her fights.
8. She is Known for Her Kicks
According to the famed wrestling site, DailyDDT.com, Shida's kicks are among the fiercest in the AEW. In fact, it's said that once you see Hikaru land a kick on the face of her opponent, most notably smack in the mouth, it's a sure signal that the match will be over soon, as can be seen with the bloody nose she gave Britt Baker in 2019. Her other signature moves are the Shidax A, Shidax Q, Jumping knee attack, STO, and the Canadian Backbreaker.
9. She was Inspired by a Film to Enter the Arena
Shida didn't decide to become a pro-wrestler right away. It took a role in a film about pro-wresting to peak her interest While she studied Judo and Kendo as a child, Shida initially began her career in the spotlight, as an actress, her best known role in the tv show, Muscle Venus. However, all that changed in 2008, when she was cast to play a part in the film, Three Count. Three Count was a film about pro-wrestlers, and even starred some of the most famous wrestlers of the time, such as Kyoko Inoue and Emi Sakura. It was at this time she altered her journey and opted for a career as a wrestler.
10. She Worked as an Actress
For those who've seen it, who could forget Rowdy Roddy Piper's role in John Carpenter's "They Live", not to mention Hulk Hogan and a host of other pro-wrestlers who tried their hand at film. So, it's not rare to see wrestlers spread their wings a bit, to diversify their income, and Shida is no exception. If we take a look at her wiki page, she's been involved in 7 film ventures and 8 television projects so far. Plus, as we already learned, she has been playing the role of Princess Tsuru for next to 5 years!
Tell us what's wrong with this post? How could we improve it? :)
Let us improve this post!