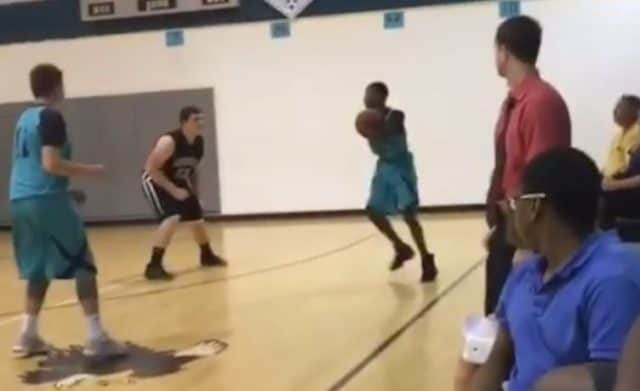 If you need a little motivation today then look no further than this. A high school student with no arms was playing in an actual game and hit not one, but two crucial three's to win his team's game. If you think that you're unable to do something in life then what's your excuse? This kid has literally no arms and yet he can hoist a ball up with better form than Lonzo Ball. And no, that wasn't even a joke (anyone catch Lebron James mocking Lonzo Ball last night in pre-game warmups?).
While this video isn't particularly long it's high on the inspirational scale. Although it does kind of make you think a little bit. If you're the guy guarding this kid, it's not an easy situation to be in. What if the kid was about to shoot it and you blocked him? Wouldn't this make you look awful even though you were just defending the guy? Honestly I'm not saying these things to be insensitive. I'm bringing up some serious sociological issues. On the one hand if you block the kid you look horrible. On the other if you let him shoot and he makes it, your team loses. Is this not a lose lose scenario?
Anyway, let's not think about that. Let's think about the fact that we're seeing a kid with no arms draining three's. If that doesn't motivate you today, nothing will.