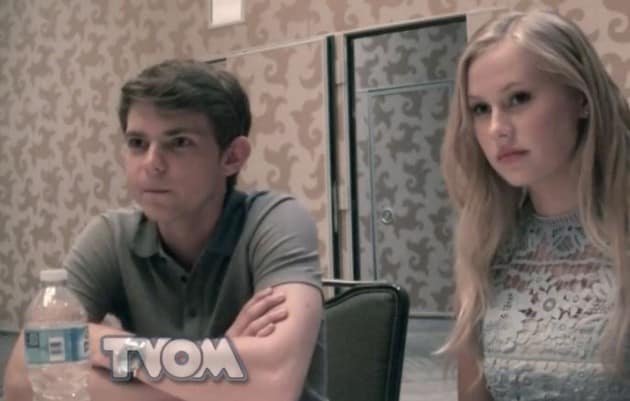 While there are a lot of new shows that will be debuting this fall, there are also ton of returning ones, as well as shows that are now coming back after having finished their original runs. One of those shows is NBC's Heroes Reborn, a limited event series that is a continuation from the original Heroes, which ended back in 2010. Heroes Reborn will be mostly telling the stories of new people, but also feature some returning favorites. Two of the new faces we will be seeing in Heroes Reborn are Robbie Kay and Danika Yarosh, who will play the new characters of Tommy (who has a dangerous ability) and Malina (who we know from the trailers has a very intriguing power).
TVOvermind was fortunate enough to participate in the Heroes Reborn Press Room at San Diego Comic-Con with other news outlets at roundtables where stars and producers from the show discussed what is coming up in the new limited series. Kay and Yarosh were two of the people we got to talk to, and you can watch their entire roundtable interview in the video below, as they talk about whether they were big comic book fans as well as fans of the original Heroes series before joining Heroes Rebron and describe their characters, Tommy and Malina.
Heroes Reborn will premiere on Thursday, Sept. 24, at 8/7c on NBC. Stay tuned for more roundtable videos of the cast and producers in the next few days right here at TVOvermind.
[Photo via YouTube]