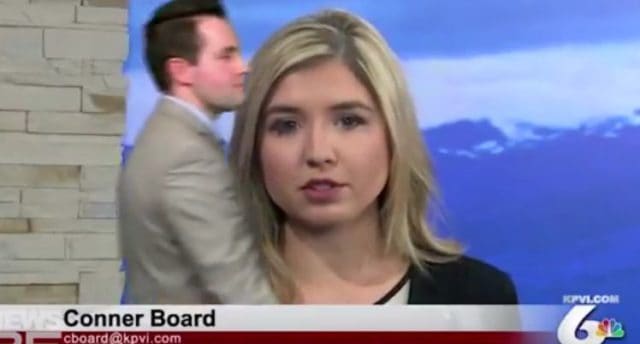 It wouldn't be the end of the month if we didn't contain a video filled with some of the most hilarious news bloopers of March 2017. If you're got 14 minutes to spare then I can all but guarantee you a few laughs here. While I consider movie outtakes to be one of my favorite "blooper" mediums an equally authentic piece of "real" entertainment is the news blooper. It's a moment in time that professional news people can never take back. They get one chance to get a segment right and if they blow it, the entire world sees it.
Whether they're in the rain and car drives by soaking them with a puddle, or some random person shows up in the middle of their weather segment, the beauty of live television is that we as the audience get to see this, record, and make fun of it on the internet.
So who lead the pack this month? The BBC dad video where the kids interrupt him at home while he's doing a live broadcast definitely got the most views. That crying Northwestern kid during the NCAA tournament was pretty solid too.
There are plenty to choose from here.