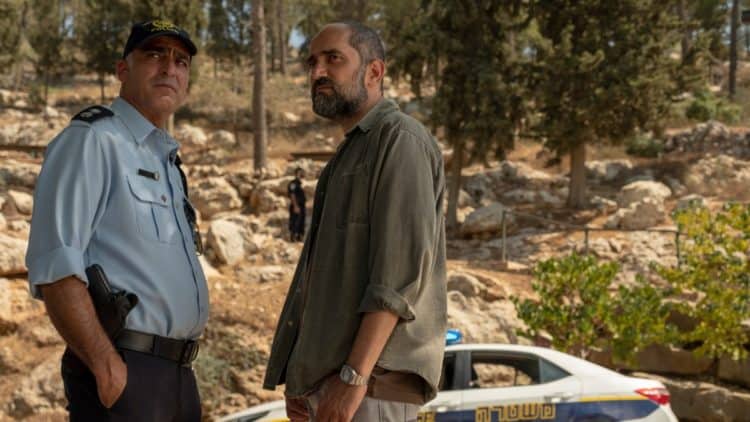 Our Boys is a limited series that can be found on HBO. For those who are curious, it is based on the real events that resulted in the Israel-Gaza conflict in 2014, thus explaining its name. Here are 10 things that you may or may not have known about Our Boys:
1. It Is a Docudrama
The series can be considered a docudrama because it is a dramatized reenactment of real events. However, it is interesting to note that it makes use of archival news footage as well, which serves as a powerful reminder that what viewers see happened in real life.
2. English Subtitles
Our Boys is the first time that HBO will broadcast a series in spoken Arabic and Hebrew, meaning that it can be considered something of a landmark in this regard. For those who are unfamiliar, Palestinian Arabic would be the primary language of the Palestinians, while Modern Hebrew would be the primary language of the Israelis. Under these circumstances, interested individuals should prepare themselves for some reading because most of them will be reliant on the English subtitles for a full understanding of what is happening on the screen.
3. Aims to Show the Suffering of Both Sides
In total, the series was co-created by three individuals – Joseph Cedar, Hagai Levi, and Tawfik Abu Wael. The first two individuals are Jewish Israeli, while the third individual is a Palestinian citizen of Israel. Based on this, it should come as no surprise to learn that the co-creators have outright stated that Our Boys isn't the kind of show that satisfies either the Israelis or the Palestinians. Instead, the co-creators had two aims in mind. One, they wanted to create something that was as close to their understanding of the real events as possible. Second, they wanted to show the suffering that happened on both sides.
4. The Makeup of the Team Was Very Much Intentional
Out of the three co-creators, Levi was the one who was first approached by the Keshet Media Group about what would become Our Boys. He knew that the series would reopen what are still very fresh wounds, which is why he sought a high-profile partner in Cedar to soak up some of the inevitable pressure that would be coming their way. Furthermore, since the whole thing was so focused on the issues caused by entrenched hatreds as well as the misinformation that can spread with shocking speed under such circumstances, it made sense for the two to bring in Abu Wael as well.
5. The Co-Creators Had to Learn to Cooperate
Unsurprisingly, the three co-creators experienced a fair amount of friction over the course of their cooperation on Our Boys. Each of the three individuals had very strong opinions about what happened, meaning that they had to spend a lot of time making arguments, conducting research, and figuring out what the whole sequence of events meant to them on a personal level. On top of this, they had to turn that very intellectual process into a script that could actually be shot for interested individuals to see on the screen, which was made possible by Cedar and Abu Wael working on the Israeli and Palestinian perspectives respectively while Levi served as a reader as well as a source of reactions for both of them.
6. Misinformation Plays a Huge Role in Our Boys
As mentioned earlier, misinformation played a huge role in the whole sequence of things, so it makes sense for it to play a huge role in Our Boys as well. For an example, there was a claim that the victim of a revenge killing was homosexual, which was meant to suggest that he was killed by other Muslims for being homosexual rather than by Israelis as a revenge killing. In fact, it is interesting to note that Levi has stated that he even believed in said claim for a short period of time because he didn't want to believe that Israelis were capable of doing such a thing. Regardless, it should be mentioned that Our Boys doesn't just make use of archival news footage but also footage of the false claims that were thrown about throughout the same period of time.
7. Important to Know About the 2014 Kidnapping and Murder of Israeli Teenagers
To understanding what happened in Our Boys, it is important to understand the 2014 kidnapping of three Israeli teenagers – Naftali Fraenkel, Gilad Shaer, and Eyal Yifrah. The three teenagers were kidnapped at a hitchhiking stop while they were hitchhiking home. One of the three teenagers managed to send out an emergency call, which prompted the Israeli Defense Forces to arrest about 350 Palestinians in a process that resulted in five Palestinian deaths. Unfortunately, the three Israeli teenagers were not recovered. Instead, their bodies were found in a field, having apparently been shot by their kidnappers just a short time after their kidnapping.
8. The Series Is Centered On the 2014 Kidnapping and Murder of Mohammed Abu Khdeir
Unsurprisingly, the murders of the three Israeli teenagers resulted in serious tensions, which resulted in widespread calls for revenge. A day after the burial of the three Israeli teenagers, Israeli settlers kidnapped a Palestinian teenager named Mohammed Abu Khdeir before proceeding to beat him, force him to swallow petrol, and then set him on fire. Our Boys is focused on the investigation of this incident as well as its consequences for both Israelis and Palestinians.
9. The Sequence of Events Led Into the 2014 Israel-Gaza Conflict
These events contributed to the eventual Israel-Gaza conflict in 2014. The Israelis went into the conflict with the intention of stopping rocket fire from Gaza into Israel, while the Gazans went into the conflict with the intent of increasing international pressure so as to meet a number of aims such as lifting Israel's blockade of the Gaza Strip, which started up in 2007 and has continued to the present time. For comparison, 67 Israeli soldiers, five Israeli civilians, and one Thai civilian were killed, while 469 Israeli soldiers and 261 Israeli civilians were injured. Meanwhile, more than two thousand Gazans were killed, while more than ten thousand Gazans were injured. The exact civilian-to-soldier ratio of Gazan casualties is unclear, but the United Nations Protection Cluster produced an estimate of 65 percent.
10. Very Israeli Show
On the whole, Our Boys is interesting in that it is a very Israeli show that has been made available to a non-Israeli audience. For example, it assumes that its viewers have a general understanding of terms that see use in Israeli culture with minimal effort to explain them for non-Israelis, meaning that it might be difficult for the latter to soak in everything on initial watch.
Tell us what's wrong with this post? How could we improve it? :)
Let us improve this post!