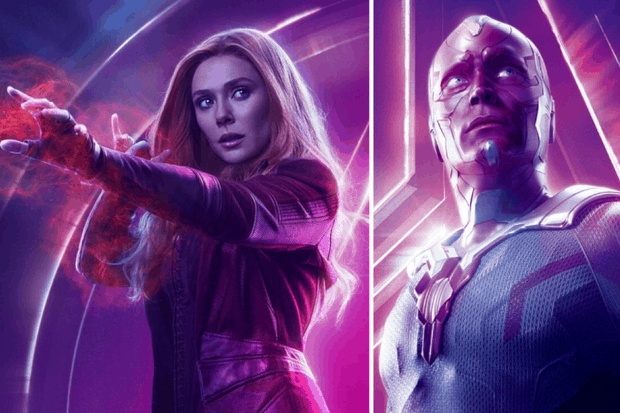 The Marvel Cinematic Universe has been one of the biggest things that have ever hit the film industry since the original Ironman first came out. Over 20 Marvel films has been released since, and there have also been a few Marvel television shows that have been released under other studios. Ever since Disney acquired Marvel in 2009, the network has also made plans to create Marvel shows for an upcoming streaming service called Disney+, which is set to launch in November this year. Rumors of Marvel shows have been going around since Infinity War, and we've listed all the shows that Marvel is currently developing.
1. Falcon and Winter Soldier
Endgame brought much heartache as we lost quite a few of our favorite superhero characters in that film. Although we didn't see the demise of Chris Evans' Captain America, we saw him give up the shield because of old age. We've known for quite some time that Evans wanted to leave the franchise, and we're glad that he's leaving in good terms. His departure sets the perfect stage for two of his best friends to continue the fight for the good of mankind. We now know that the buck has not been passed to Bucky Barnes, played by Sebastian Stan, but rather to Anthony Mackie's Falcon. The Russo brothers recently explained why Bucky could never become the Captain, and that explanation can be found at Uproxx. Needless to say, we'll be seeing both characters on Disney+ sometime in the late 2020. Both characters are going to combine their skills in order to fend off enemies, one of who might be Baron Zemo. We saw Zemo cause mayhem in Civil War,and it'll be interesting to see him rise up as a villain in a post-Steve Rogers world.
2. WandaVision
Their love story was short-lived but sweet. Wanda and Vision's relationship was definitely unforeseen by most. To begin with, we never thought that Vision was capable of feeling the way he did. We did know that he was an evolving creature, so the way he felt for Wanda in the end made sense somehow. Equally, we also didn't picture Wanda as the fall-for-a-robot type. We saw them flirt briefly or maybe comfort each other after the harrowing events of Civil War's first scenes, but we didn't think any more of that. Apparently, the team up has enough fans to warrant its own show. The combination of Wanda and Vision is powerful, and in the comic books, they were also inseparable. The two actually had children together. We didn't see Vision after The Hulk snapped everyone back in Endgame.But there were also a lot of missing holes that needed to be filled. Before Thanos ripped the mind stone out of Vision's head, Wakanda's foremost scientist Shuri spent a short amount of time sifting through the synapses in Vision's brain. Will we get an explanation of all these events? We'll have to wait until Disney+ comes out.
3. Loki
You can try to kill him, but he's likely not to die. The God of Mischief has managed to come out of more sticky situations than anyone else in the MCU. When we saw him die in the beginning of Infinity War, we were almost sure that it was the last time we'd see Loki. Of course, we were so wrong. The brains behind the MCU must know just how much of a pull Tom Hiddleston is to simply just rid of his character in the films. Now we know that he's also getting his own show on Disney+ by 2021. Hiddleston will reprise the role of Loki for the show, and we'll likely follow his story after he disappeared in the events of Endgame. The God of Mischief is always full of tricks; and since we'll be seeing a Loki from the past, mischief is probably going to be a big theme on the show.
4. Hawkeye/Ronin
People always took Hawkeye's role for granted, but he was truly an integral part in the group. He definitely made the Avengers more relatable to average folk, and Jeremy Renner did a tremendous job portraying the role. In Endgame,we saw a glimpse of his alternate character, Ronin. Hawkeye went rogue after the mighty Thanos snapped his family into oblivion in Infinity War. In the beginning of Endgame,we saw exactly how that happened, and we were also introduced to the person bound to take on Hawkeye's helm, Kate Bishop. Kate is Clint Barton's daughter, and we know from the last Avenger film that she's got her dad's shooting skills. Disney+ will focus more on Barton's life as Ronin, but we'll also get to see Kate Bishop as Hawkeye somehow. It'll be nice to see more of Clint Barton's story this time around.
5. What If…?
Marvel's What If…?is going to be an animated show that will feature "what if" scenarios for various Marvel characters we've seen on the film. It's going to be exactly as it sounds. The show will explore scenarios based on the comic collection of the same title that was first released in 1977. This show is essentially limitless considering how many questions any single one of us probably have already wondered about. Some of the questions the show might answer include, "What if Jane Foster found the hammer of Thor?," or "What if Ironman didn't die?" We already know that there's going to be an episode dedicated to Peggy Carter, so we might see an animated Captain America on that as well. The very first question asked on this series was, "What if Spiderman joined the Fantastic Four?" We might also very well see that question answered on the Disney+ show.