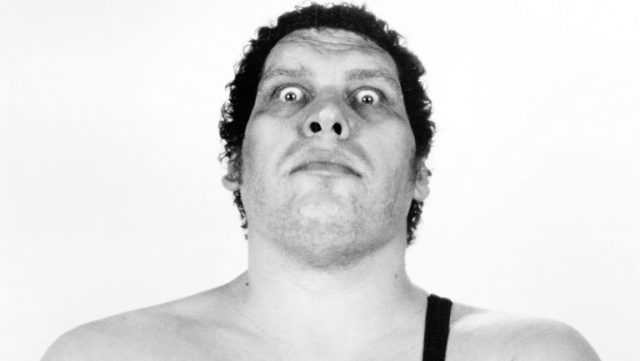 The new HBO documentary detailing the life of Andre the Giant has revealed something that a lot of fans might have already guessed. He knew that his lifespan wasn't going to be that great, but he willingly sacrificed the advanced years he might have lived to engage in his wrestling career. If that doesn't surprise you then you might have known more about Andre than the average fan. He was more than just a big guy, he was THE big guy in the WWF of the time and was the one that, according to Hulk Hogan, kept everyone else in line. He was the biggest and the strongest but he was also the most vulnerable in a way.
His size was caused by a condition called acromegaly, which simply put means his body was putting out to much of the growth hormone which made him grow to his enormous size. In a way it also affected the way he talked since if you remember he wasn't always that easy to understand. It wasn't just his accent, as the condition he lived with is known to create a side effect in which the bones of the face and the body grow to such a degree that communication is a little more difficult as the tongue and even the jaw can be slightly malformed in a way that makes the person's speech come out sounding kind of odd. But Andre spoke on other ways that were easy to understand, as he was an absolute beast in the ring and one of the nicest guys outside of it until he was pushed too far. You can just imagine that his larger than life appearance drew a lot of stares and gawkers that wouldn't leave him alone. This kind of attention would have gotten to just about anyone since it wasn't just rude, it was highly invasive and didn't allow him to have much of a private life.
But throughout all that Andre was still one of the nicest guys apparently since those that knew and worked with him would always claim that he was like a big teddy bear. But despite his physician's advice when it came to treatments that could at least alleviate his pain and help him with his condition, Andre refused since he didn't want the treatments to affect his wrestling career. Do you get that? He enjoyed his career so much that he wanted the condition to keep worsening even though he knew it would eventually kill him. The kind of dedication this guy had seems to border on the insane, and yet it's still so easy to admire him because he did want to go out and keep the show going for the people. But he wasn't always in the best of moods about it and there's good reason why. He was in constant pain and it only got worse as time went on. The legends about him being an above average drinker were true, but it wasn't because he wanted to, it was because he was trying to do anything to just live with the pain.
Andre the Giant passed in 1993, but he's always going to be remembered as one of the greatest legends that ever lived.