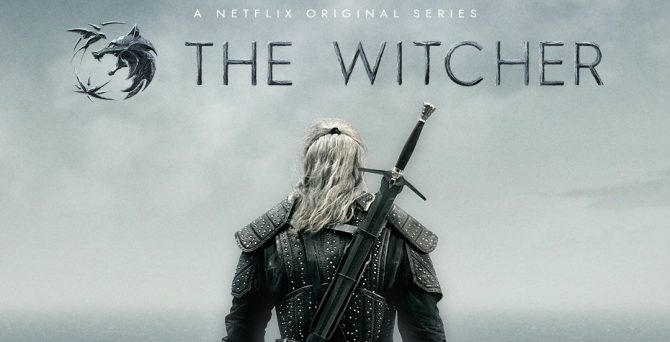 Now that The Witcher has endured its first season on Netflix and proven to be one of the more enjoyable shows on the network people are looking forward to season 2 with a lot of expectations and a great deal of hope that the second season could open up the world of the Witcher in a much bigger way even with everything we've seen to date. You can admit that you binge-watched the first season as much as possible and likely have known how it ended for a little while and no one will hold it against you since thus far The Witcher has been one of the most talked about shows on Netflix. There were initial concerns that Henry Cavill might not be the right person to play Geralt of Rivia but so far he's done great and the rest of the casting has gone over fairly well despite a few changes here and there in the name of diversity and equality, which for a show set in a certain part of the world is kind of silly but at the same time is likely being done to win over more fans. Ah well, that's how the business goes.
In any case, here are a few things we'd like to see in the next season of The Witcher.
5. More Jaskier?
Jaskier/Dandelion is kind of an annoyance really but he's the type of person that you can't help but feel has a purpose of some sort even if you can't figure out what it is. Initially Dan Selcke of Fansided and several others thought that this character might not show up but obviously that was seen to be an unfounded fear as the bard did make his way into the story. The trick though is that since Geralt basically dismissed him it's hard to know whether or not he's going to be showing up again or have a very reduced role this time around. It's easy to see that Geralt stomachs him for some reason at times but would otherwise prefer the silence. Still, having Jaskier around does make the story feel a little more complete.
4. Kaer Morhen
The home of the Witcher's, and the place where they receive their training. It would be great to see this place in the second season and it's likely going to happen since Geralt did speak about going home and it's likely now that he and Ciri have found each other that they will be headed there in order to begin her training. For those that don't know, Ciri does eventually become a Witcher but without the mutations that Geralt and the others had to go through. If they're going by the book then this is largely because of Triss Merigold, who at one point makes her way to Kaer Morhen to insure that Ciri is being well-cared for.
3. An explanation of Ciri's power.
So far we've seen Ciri use her power under duress and even been labeled as a Source, but there's not much explanation of what she is and how it works as of yet which may have left all but the most devoted of fans kind of confused. Delving deeper into this should help people to understand who and what her mother was and what the power she holds within is capable of doing since it's been seen to put even Geralt on his heels. That's not saying much as the more powerful sorcerer's in the story can contend with Geralt as well, but given that she's seen as the most powerful character in the story by some it's enough to need a further explanation.
2. Yennefer vs. Fringilla
It does appear as though it would be a serious deviation from the story, but this is a match-up that would be great to see if only because the two magic-users are powerful and cunning in how they approach a battle, and because Fringilla has already shown that she will do anything to win no matter how dirty she has to fight. It might never happen but it would still be a fun battle to watch, especially since it would appear that Yennefer is a little more powerful while Fringilla operates without any limitations on her magic and therefore will do just about whatever she can to pull ahead.
1. Mark Hamill as Vesemir
Many people are pulling for this and Mark Hamill actually wants the role. Sead Fadilpasic of The Gamer has made it known that the famed Jedi Master is now looking at the part of Vesemir, the elder Witcher that has trained so many and even trained Geralt when he was younger. Coming off of a final Star Wars movie that was thankfully far better than the one before it, this definitely feels as though it would be a great part for Hamill to walk into since it's different but still similar in a few ways.
What are you wanting to see?