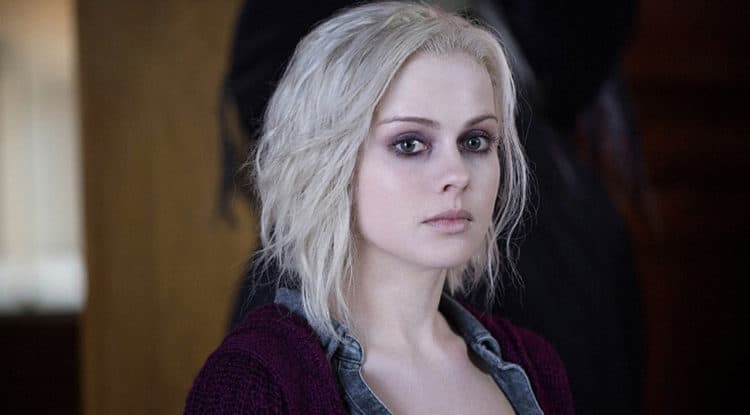 A loose adaptation of the comic book series of the same name, iZombie is a television series that was created by Rob Thomas and Diane Ruggerio-Wright. This comedy-drama, horror series is about a medical resident who is turned into a zombie and takes a job in a hospital morgue to satisfy her desire for human brains. It aired for the first time on The CW on March 17, 2015. Since then, the series has received predominantly positive reviews and maintained consistent viewing figures. The fifth and final season of the series was premiered on May 2, 2019. Here is a little about the cast members of iZombie that you will see in season five.
Rose McIver
Rose McIver returns as the main protagonist of the series, medical resident and zombie Olivia 'Liv' Moore. McIver has played this role since the series premiered. By the end of the fourth series, this character had inherited the alias 'Renegade', and become a public figure smuggling people in and out of the city. McIver is also known for playing Amber Moore in the 2017 film 'A Christmas Prince', a role she reprised the following year for 'A Christmas Prince: The Royal Wedding'. Other films on which she has appeared include 'The Piano', 'The Lovely Bones', 'Blinder', 'The Predicament', 'Daffodils', and 'Petals on the Wind'.
Malcolm Goodwin
Since the beginning of the series, Malcolm Goodwin has played the role of Clive Babineaux. This character is a Seattle PD detective who gets Liv to help him solve crimes. At the end of season four, Babineaux marries Dale Bozzio who has turned into a zombie. Goodwin has been an actor since 1997. Other than iZombie, he is also known for playing Seamus 'Shae' Daniels in 'Breakout Kings'. Goodwin is also known for his appearance in the 'Party Rock Anthem' music video and for playing JJ in the 2016 television film 'The Bellmen'.
Rahul Kohli
Medical examiner Dr. Ravi Chakrabarti is played by British actor Rahul Kohli says iZombie Fandom. Ravi is Liv's best friend and also her boss. He knows Liv's secret and tries to help her. Prior to landing this role in iZombie, Kohli had predominantly worked in British television, with roles in series such as 'Holby City' and 'Eastenders'. He has also appeared in advertisements for several major brands, including Heineken and Sony. Kohli is engaged to his long-term girlfriend Yasmin Molly and they announced their engagement on Twitter in July 2018.
Robert Buckley
Robert Buckley has played the role of Major Lilywhite, Liv's ex-fiance, since season one. Liv had ended their relationship to prevent him from becoming infected and he is now a social worker at a teen center. He becomes a zombie himself but is briefly cured. Buckley is also known for his roles in 'Lipstick Jungle', 'One Tree Hill', and '666 Park Avenue'. He is married to actress Jenny Wade, who is known for playing Liz Traynor in the Fox television series 'The Good Guys'.
David Anders
Another actor who has been in the series right from the start is David Anders who plays the role of Blaine 'DeBeers' McDonough. This character is a drug dealer who has become a zombie, and he contributed to the zombie outbreak by dealing the experimental drug Utopium, which was tainted. Anders entered the entertainment industry in 2001 and has since had roles in many television series. These include 'Alias', 'Once Upon a Time', 'Heroes', and 'The Vampire Diaries'.
Aly Michalka
Aly Michalka has played the role of Peyton Charles since the beginning of the series. However, for the first two seasons, she was a recurring character, before being promoted to a main cast member in season three. This character is Liv's roommate and one of her best friends. She is also an assistant district attorney. At the end of the first season, Peyton found out about Liv's secret and left Seattle, but then returned and reconciled with her friend. Michalka first became famous when she played Keely Teslow in 'Phil of the Future' on the Disney Channel. She played Rhiannon Abernathy in 'Easy A' and was in The CW series 'Hellcats'.Michalka has been married to Stephen Ringer since 2015.
Bryce Hodgson
Bryce Hodgson is the only new member of the main cast, as he was a recurring cast member from season two through to season four. He plays the role of Donald 'Don E' Eberhard. This character is a drug dealer who is an associate of Blaine's. He helps Blaine to track down a cure for Ravi and collaborates with his criminal activities. He also voluntarily becomes a zombie in season five. Although this is a new role for Hodgson, he appeared in two episodes of season one playing Don E's twin brother, Scott E. Previously, Bryce Hodgson has had small roles in many other television series and short films.
Tongayi Chirisa
Tongayi Chirisa played the guest role of Justin Bell in season four and is reprising the role as a guest for season five. Born in Zimbabwe, Chirisa is both an actor and a singer. He is best known for playing Man Friday in the NBC television series 'Crusoe'. Chirisa also played Father Nicholas in 'The Jim Gaffigan Show' and Hekule in the movie 'Mr. Bones 2: Back from the Past'.
Micah Steinke
In season four of iZombie, Micah Steinke played the recurring role of Stan. He will return in this role as a guest for season five. Micah Steinke is an actor and writer who is also known for his roles in 'The Flash' in 2014′ and in 'Supergirl' the following year. He also had the small role of a ranch hand in the 2017 film 'The Christmas Train'. As a writer, he is known for writing an episode of the television series 'Make Me a Fighter', which was aired in 2014.
Tell us what's wrong with this post? How could we improve it? :)
Let us improve this post!