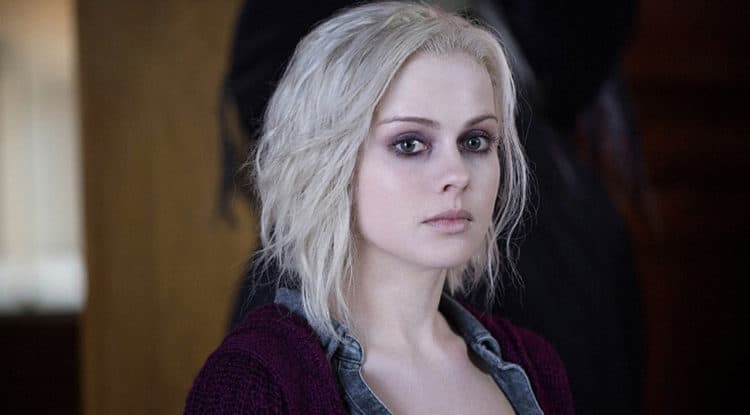 Actress Rose McIver has amassed a huge fan base and they're always on the lookout for news or trivia that will help them to know a little more about the talented actress. She's best know for her role in the iZombie television series. She plays the part of Liv Moore in the CW series. We wanted to know more about Rose, so we looked into her past, current and what may be coming up in the future for her career and we discovered some interesting things that you may want to know. Here are 20 things that you probably didn't know about Rose McIver.
1. Rose is a native of New Zealand
It's not always possible to tell where somebody was born by the way that they look, act or even sound. Rose was raised in a place in New Zealand called Titirangi. She is proud of her heritage and although she's lived in places all over the world, she still considers herself to be a New Zealander and with all of the beauty found within the borders of the country where many Lord of the Rings scenes were filmed, we can certainly understand why.
2. She practiced her American Accent when she was only five
When Rose McIver was just a little girl of about five years old, she shared that she could pull off a "vaguely decent American accent," although she admitted that she didn't think that she was a very good actor at the time. We thought that it was interesting that she had an inspiration for acting and she realized at such a young age that it would be important to be able to speak with a variety of different accents to be effective as an actor. It looks like her childhood dream has become a reality.
3. She called herself a Kiwi
When Rose appeared as a guest on Jimmy Kimmel Live, he was surprised when she started talking because he had no idea that she was actually from New Zealand. She mastered that American accent she's been working on since she was five pretty well. When he asked her about her accent, she shared where she was from and went on to tell him and the audience that it's easier for Australians and "Kiwis," meaning native New Zealanders, to get work in the American film industry because they're quite open to it.
4. Rose is in a private relationship
Rose McIver doesn't like to broadcast her personal life for all to see and hear. Even though she's a celebrity, she's a private person and she likes to keep her public and personal lives separate. She has been in a relationship for several years with her current boyfriend Benjamin Hoeksema. In fact, she and the architect have been a couple for more than ten years, beginning their romance in 2005, however, they have no children together. Her desire for privacy is one of the reasons why you won't find a lot of information out there about relationships that she may have had in the past. She plays some of her cards close to the vest.
5. Her mother is also talented
Rose McIver is a talented actress, of this there is no doubt whether you like her or not. Talent is something that seems to run in her family. Her mother is also a talented artist, but not as in being an actor. She is a professional artist who creates lovely works of art from the creativity of her own imagination so we can see where Rose gets her creativity from.
6. She studied at college
Rose attended Avondale college. She did very well and in her final year at the school she was named a school prefect. After finishing at Avondale College, she continued on with her education at the University of Auckland. She enrolled in the studies of Linguistics and Psychology, but she did not complete her degree because she left to pursue her career in acting before she earned her four year degree.
7. She's been acting since she was a toddler
Prior to becoming a famous actress, Rose McIver appeared in commercials at the very young age of just two years old. A year later, when she was just three, she made an acting appearance in the movie "The Piano" playing the part of an angel. She continued on with her career as she grew older and appeared in "The Lovely Bones," "Predicament," "Blinder" and some others before landing her role in the "iZombies" television series.
8. She shops at thrift stores
While you read about famous celebrities shopping at the most expensive stores imaginable, Rose McIver can be found at a different kind of retailer. She loves to shop at thrift stores. You can guess that she was pretty happy with the fact that Los Angeles is brimming with a lot of really cool thrift shops and she's right at home with thrift shopping. This is just one more interesting fact about Rose McIver that makes her so very impressive. She's a down to earth person just like the rest of us.
9. Her father and brother are also creative professionals
Rose McIver comes from an entire family of creative professionals. We know that her mother is a professional artist, but her father is also a type of artist as well. His name is John George Whitfied McIver with the nickname "Mac." He is a professional photographer, which is definitely an artistic form that requires creativity. Her brother is Paul McIver who is a musician as well as a former actor, so it looks like talent and creativity just seems to run in the family.
10. She imported bananas before fame
Here is an interesting fact about Rose McIver that most people are not yet aware of. When she was struggling to find acting jobs, she had to find a way to pay the bills while she was still living in New Zealand. She did a few different things when she was in between acting jobs. Among them was babysitting as well as importing bananas with Fair Trade on a part time basis.
11. She's a reader and writer
Ms. McIver's hobbies include completing crossword puzzles and Soduku. She's also a prolific reader she enjoys reading and some of the works that inspire her the most are Franz Kafka, Wally Lamb and John Steinbeck. She also enjoys writing, so we're wondering if this means that one day we'll see her writing for the television industry as a script writer or perhaps as a playwright.
12. She was a big Gervais fan
Rose shared that during her teenage years one of her idols was Ricky Gervais. This gives us a lot of insight into her character and her sense of humor. Anyone who likes watching Ricky has got to have an amazing sense of humor because the guy can change from being incredibly serious to side splittingly funny in the same motion that is if you understand and appreciate British humor.
13. She has a different first name
Rose McIver didn't exactly change her name to adopt a stage name. Her first name isn't Rose either. She was born Frances Rose McIver, so technically Rose is her middle name, however, it's the name that she chooses to go by. She just dropped the Frances for professional reasons. Rose was born on October 10th of 1988, in Auckland, New Zealand, so now you know that name that she was given at birth.
14. Acting is more of a hobby for her
According to a fan site dedicated to Rose McIver, she doesn't really see acting as much as work as she views it as a hobby. We can understand how she would develop this point of view because acting is something that she has been doing off and on throughout her life since we was only two years old. One thing is for certain. It's a hobby that she obviously enjoys as well as one that she is very good at. Then again, Rose McIver tends to keep her life in balance and she has a lot of things going one besies acting. It's just one of the many things that she does.
15. Gross things don't freak her out
Rose McIver isn't a squeamish type of person at at, in fact, she's got a strong stomach and she proved it to the world on the iZombie show. In her role, she has eaten one of the nastiest looking concoctions of coconut agar with corn syrup that is designed to look like zombie brains. She did it without even looking like she was going to puke in front of the camera. This is something that few people can do without flinching. Just the thought of it is enough to make the average person's stomach turn, but she took it like a trooper, although she does spit the concoctions into a bucket when the cameras aren't rolling.
16. Rose McIver is a casual kind of girl
Have you ever wondered how your favorite celebrities prefer to dress when they're not required to get ready for the cameras? Some of them go all out and dress to the nines, but Rose isn't one of those people. She likes to get dolled up just the same as most ladies do, every now and then, but she's really the type that loves to dress comfortably and be casual. It's not above her to wear a pair of sweatpants either. She shared that she actually has a fear of being overdressed and you might just spy her at a local Goodwill shopping for treasures.
17. She's also a dancer
Although we don't see Rose doing a lot of dancing on television, she's had lessons. When she was a child she took professional dance lessons. Although not a pro dancer, she's had her share of ballet and jazz lessons when she was younger.
18. She's amassed a nice personal net worth
There are a lot of actors who are struggling to make ends meet but Rose McIver is not one of them. In fact, she's don very well for herself. The blue eyed beauty has made a lot of money as an actress. She's appeared in 20 films and 22 television shows and she's earned a decent salary in the profession. Her estimated net worth is at $3 million.
19. She's a star on social media as well
Rose has amassed a lot of followers on social media. She's kind enough to keep her fans informed of what's going on with her career through Twitter and Instagram. She has around 176,000 on Twitter and 515,000 on Instagram as of this writing.
20. She's a natural for Olivia Moore
Here's another look into the personality and nature of Rose McIver for fans. We learned in an interview posted by Fame 10, that playing the part of a zombie wasn't difficult at all. The combination of characteristics of Liv Moore are things that she's really comfortable with. She plays the part of a complicated character very well because she gets it. She understands that she's technically dead, but she's still engaging with everyone around her and because she understands how to meld all of the characteristics into one complex character and make it highly believable. Bearing in mind that acting is a hobby that she really enjoys, she has a lot of fun with the role.