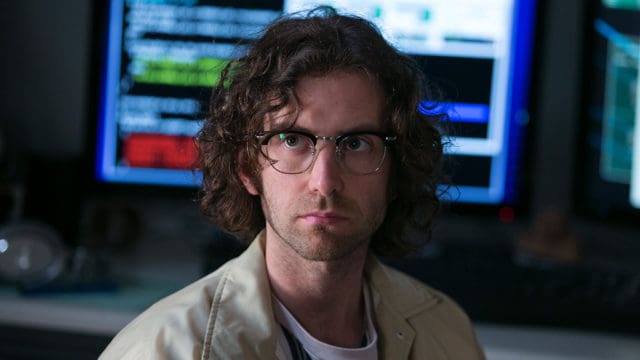 Kyle Mooney is beginning to build up his reputation as a fan favorite on Saturday Night Live. He's known as the "geeky" guy of the crew and his ongoing "relationship" skit with Leslie Jones is by far one of the funniest running segments of the show. However I think people forget that right around the same time that Mooney landed his gig on SNL he was also a pseudo regular on the short lived HBO series Hello Ladies. P.S. if you haven't seen this show it was one of my favorite shows on television. Why it was canceled after one season is beyond me.
The Stephen Merchant created and starring in show was hilarious and Mooney was just as hilarious in his supporting role as Merchant's dorky cyber assistant Rory. Why this show was cancelled is still beyond me but apparently because Merchants comedy is mostly derived from extremely uncomfortable situations the show's reviews were mediocre at best. Funny because it today's world "sadcoms" are thriving. I think this show deserves another shot but that's not my call.
In any event, if you want to see some vintage Mooney at his best, watch clips from this show (and the movie).
Save