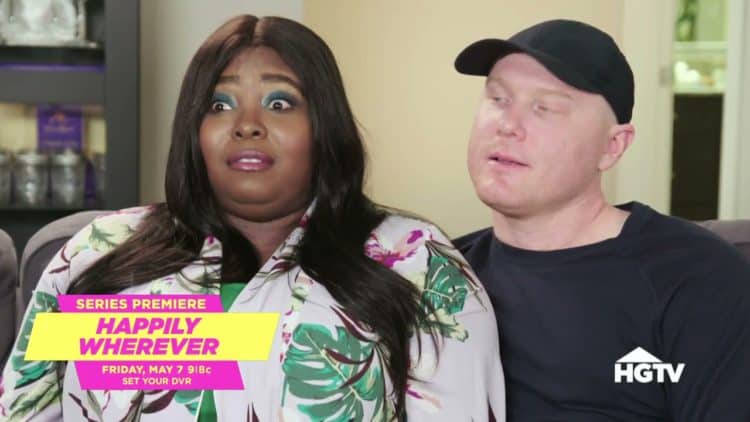 Every time you think there's nothing else that can be some with real estate and/or home renovation shows, HGTV proves you wrong. The network's latest show, Happily Wherever, is a great example of that. The series follows couples whose ability to work remotely has them looking to buy a new house. Since they can work from anywhere, they have more flexibility than most people who are looking to relocate. The show provides some interesting insight into the home buying process and also taps into the remote work culture that has grown as a result of the COVID-19 pandemic. Continue reading to learn 10 things you didn't know about Happily Wherever.
1. The Show Features A Diverse Group Of Couples
One of the cool things about Happily Wherever is that it introduced viewers to all sorts of different kinds of couples. From gay to straight to interracial, the series has a little bit of everything. This means that the series features a variety of personalities and points of view which gives it a little something to offer everyone.
2. Season One Will Have Eight Episodes
These days, lots of people want to know how many episodes are in a season before they get too invested in a show. While season one of Happily Wherever isn't as long as some other shows, it will feature eight episodes which is a pretty good amount for my fellow bingers out there.
3. The Show Takes Place In Different Parts Of The Country
Another element that makes Happily Wherever so special is the fact that it doesn't just film in one city or state. Not only does this allow viewers to see a variety of areas, but it also helps to educate people on how real estate prices can fluctuate from place to place depending on a wide variety of factors.
4. The Couples Aren't 100% Sold On Moving
On the surface, Happily Wherever probably seems like a pretty straightforward show. In reality, however, it has a bit of a twist. The couples on the show are actually tasked with deciding whether they want to stay put or move to a different (usually more affordable) area since they're not tied down by their job. This means that the couples will have to make some very difficult decisions during each episode.
5. Episodes Can Be Streamed On YouTube
Technology has given us more ways to watch TV than ever before, and one of the ways people can watch Happily Wherever is through YouTube. It's important to note, however, that if you want to watch the episodes on YouTube you will have to pay a small price to purchase the episodes.
6. There Hasn't Been A Renewal Announcement
Lots of things are a little backed up in the entertainment due to the pandemic, and it appears that renewals could be one of them. At the moment, there hasn't been an announcement saying that the show has been renewed for another season. However, the fact that the show hasn't been canceled is also a very good sign.
7. The Show Might Inspire You
Let's face it, the pandemic has a lot of us feeling down and there are many people who are going through very hard times. Happily Whenever might just prove to be a great quick pick me up. Lots of viewers will find themselves feeling inspired by the different home design and decor ideas that are offered on the show.
8. The Show Hasn't Been Getting A Lot Of Attention On Social Media
Social media has become incredibly popular in the last decade, and it's now one of the first places people go when they want to discuss what they're watching or listening to. If you search for the hashtag #HappilyWherever, you won't find as many posts as you might expect. While there are some people who seem to really be enjoying the show, it hasn't really created much of a buzz on social media.
9. The Show Touches On The Anxieties That Come With Moving
Moving can be a very exciting experience, but it can also be very overwhelming. Happily Wherever does a good job of highlighting that fact. Viewers will get to see the couples on the show go through the range of feelings that come with moving to a new place. For some of the couples, the anxiety might just be strong enough to make them decide to stay put.
10. The Show Doesn't Have Any Social Media Accounts
There are lots of people who love to follow their favorite shows on social media so they can stay on top of the latest clips and updates. Unfortunately, however, that won't be possible with Happily Wherever. At the moment, the series doesn't appear to have any social media accounts.