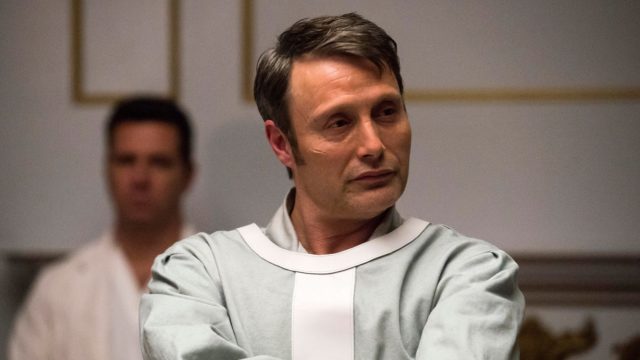 If we were to name the most influential fictional characters created during our generation, there's no doubt that Hannibal Lecter will be one of them. When the television series reboot first aired in 2013, we got a glimpse into the life of the mad doctor way before Clarice Starling entered his life. It's been two years since the third season finale aired, and we're still waiting on season 4 to commence. Recently, Bryan Fuller has announced that season 4 is in the works, so we can finally make predictions on what might possibly happen to Lecter and the rest of the cast.
Enter Silence
When the rights of one original Hannibal Lecter novel reverted back in 2017, it became possible that the story of Silence of the Lambs might finally get woven into the story of Hannibal the series. It would be a great way to segue into the lapse time between the two series, and it might be interesting if the show used the story of Hannibal's arrest and incarceration to lead towards a climactic "Silence" season finale.
Graham the Monster
We expect a complete twist when it comes to Hugh Dancy's character, Will Graham. So far, Hannibal's had been unsuccessful with influencing Graham towards the dark side, and we predict that this will all change in season 4. There's a possibility that Graham will turn over to the dark side as influenced by Hannibal.
Return to Season 1
According to Hugh Dancy, the fourth season will somehow return to season 1. We're not sure what that means entirely. It could be a complete retrace of the story, but we think that in a way it's connected to Graham becoming a full-time murderer of killers.
A Killer a Week
Stylistically, we predict that the show might go back to the format of having one killer per week, except instead of these killers murdering innocents, we'll see Hannibal and Graham murdering the killers. The story arcs will be shorter, and the ultimate result will be Graham really getting obsessed with the feeling of killing that he eventually loses his moral compass.
Dr. Chilton
We predict that by the time he shows up again, he'd have his surgeries and skin grafts done. He'll also be setting out to exact revenge on Graham. How he finds out that Graham and Hannibal were actually alive will be interesting, but it's something that needs to happen.
Bedelia Du Maurier
We're sure that Bedelia will make it to season 4, but we're also sure that she'll Hannibal's first target. She might be on Will Graham's radar as well. The dislike for her has always been there, and we suspect that she'll make the run for it. This will only make the hunt for her even more satisfying for Hannibal or Graham or both.
Hannibal Adjusting
There's another prediction that deals with Hannibal's moral code. Most people think that Will is going to adjust his moral code according to Hannibal's, but there's a possibility that Hannibal might actually be the one to adjust his moral code to align more to Will's. We're not sure what that'll mean, but it's always a possibility.
Jack Crawford
If season 4 is going to be the final season in the series, we think that Jack will be back with a vengeance. He'll end up killing Will in some epic battle, and Hannibal will go crazy over it and lose his cool. Jack will be the one who will eventually capture Hannibal in the end, setting the stage for Silence of the Lamb.
Clarice versus Will
There's a chance that Clarice will come on early on and somehow capture Hannibal's attention away from Will. There might be a hidden love triangle that Clarice wouldn't know about. Hannibal will eventually kill Will to focus more on Clarice. That might be too dark even for Hannibal, but it's certainly not impossible.
Falling Out
There's also a good chance that Will and Hannibal will completely fall out, and go back to the cat and mouse game they played early on. Will might go back to the FBI somehow and hunt for Hannibal after readjusting his moral code to the way it was in the beginning of the series.