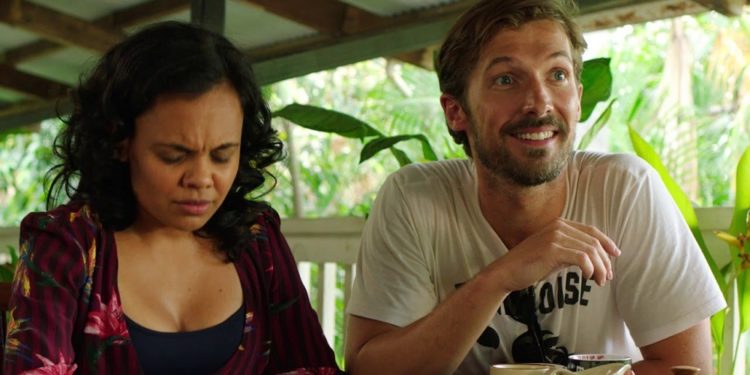 Gwilym Lee has been acting professionally for most of his life. He made his on screen debut in 1997 when he was just 11-years-old. Growing up in the entertainment business usually results in people struggling to transition to adult roles – but things haven't worked out that way for Gwilym. Since his debut, he has been working very consistently, and he has appeared in both British and American projects. Recently, Gwilym earned a role as a main cast member in the new Hulu series, The Great. Here are 10 things you didn't know about Gwilym Lee.
1. He's A Sports Fan
Gwilym grew up playing sports and was especially involved with rugby. On top of loving the competition and activity that comes with playing a sport, he also loved the feeling of being a part of a team. Even though he doesn't play sports anymore, he's still a big sports fan.
2. He Loves Traveling
Gwilym has lived in England for all of his life, but he's still managed to see lots of different places. He loves to travel whenever he gets the chance. Over the years, he's gone on all sorts of adventures and he's visited places like Italy, France, and the United States.
3. He Starting Act As A Hobby
When he first got into acting, Gwilym wasn't doing it as a potential career choice. He started off doing a few school plays and although he enjoyed them, acting was simply a hobby for him at the time. When he was 17, he realized that acting was something he wanted to do long term.
4. He Has Learned How To Deal With Setbacks
Being an actor comes with lots of rejection. No matter how talented or popular you are, you're not going to be chosen for every single role you audition for. Dealing with being told no so often can be challenging, but it's important to be able to keep moving forward. Gwilym says that a key element to being a successful actor is being able to stay confident in your abilities even when things aren't going well.
5. He Would Love To Work With Gary Oldman
Gwilym has gotten the chance to work with lots of talented people over the years, but there are still a few he'd love the chance to collaborate with. Gary Oldman is one of his top choices. Oldman, who is also British, has been in dozens of films. Christopher Walken is also on the list of people Gwilym would like to work with.
6. He Enjoys Watching Movies
During his time off of work, Gwilym says that he loves to kick back and enjoy a good movie. Thanks to quarantine, he's probably been able to watch a lot more movies recently. Some of his other 'day off' interests include reading, cooking, and listening to podcasts.
7. He Plays The Guitar
Some people may think that Gwilym learned how to play the guitar specifically for his role in Bohemian Rhapsody, but that isn't the case. He has been playing the acoustic guitar for years although he did have to take lessons to learn how to play an electric guitar for the movie.
8. His First Memory of Queen Is From The Movie Wayne's World
Since Gwilym was born in 1983, he was too young to experience much of Queen's heyday. Instead of growing up listening to the band's music, he learned about them in a different way. His first introduction was them came from a scene in the 1992 movie, Wayne's World.
9. He's All About Respect
Gwilym considers himself a gentlemen. However, he has a unique idea of what it means to be a gentlemen that promotes inclusivity and challenges the patriarchy. He told the Gentleman's Journal, "I really believe in gentlemanliness, in terms of manners and decency, but I feel that should be extended to all without any kind of prejudice. If I was to hold a door open for someone, I'd do it for whether they were young or old, male or female. A great quality to uphold is tradition, but it's where traditions just keep people pinned down that I disagree with."
10. He's Really Into Style
Gwilym has a good sense of style and likes to display his personality through the things he wears and the way he presents himself. He loves to keep it simple and wear practical pieces. Gwilym believes that "real beauty comes from function".