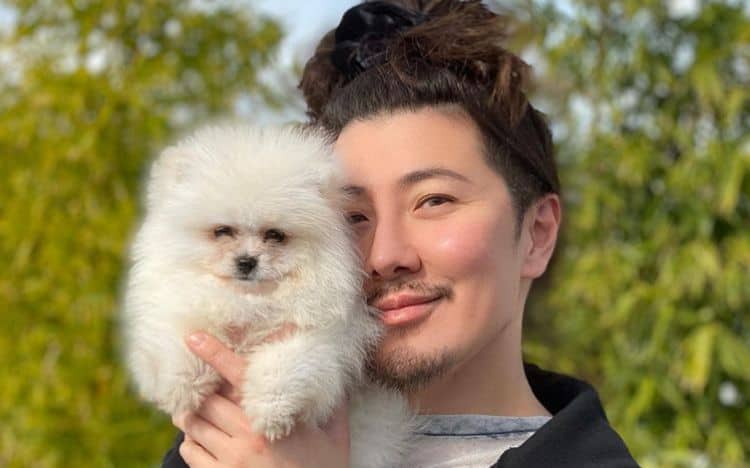 Guy Tang certainly isn't new to the entertainment industry. After all, he currently has over 2 million followers on Instagram, and that number is only going to increase over time. But the new Netflix docu series, Bling Empire, has gotten him more attention than ever before. As a cast member on the show, Guy has gotten the chance to share his story with a large audience, and people really seem to love him. Not only is Guy unapologetically himself, but his skills as a hair stylist are truly unmatched. When it comes to creative hair dyeing, Guy knows how to make any look come to life. Keep reading to learn 10 things you didn't know about Guy Tang.
1. He Grew Up In Oklahoma
Guy was born and raised in Oklahoma, and as you can imagine things weren't very easy for him there. Oklahoma has a history of being a fairly conservative state, and there also isn't a lot of diversity. He ultimately decided to relocate to Los Angeles in 2009 and he has been in the area ever since.
2. He's A Successful YouTuber
Having the ability to create high-quality content is a must these days, especially for people who work in industries like beauty and entertainment. Fortunately for Guy, he knows exactly how to give the people what they want. He has a very popular YouTube channel that has over 2 million subscribers. What's even more impressive is the fact that the channel has well over 203 million views.
3. He Started His Own Brand
Guy is the proud founder of a color line called MyDentity. When asked what inspired him, he told Concept Hair Magazine, "The Mydentity Color line has a lot of unique hair colours that I formulated with my chemists in the lab. I wanted to create a colour line that fills the void in our industry. I created unique tones like Rose Gold, Silver Smoke and Dusty Lavender that have now become a colour staple and made other companies follow suit."
4. He's A Musician
If you thought styling hair was the only talent Guy has to offer the world, you might want to think again. He is also a talented musician and he loves using his songs as another way to explore his creativity. Although hair and music may seem like opposite ends of the spectrum, doing both truly makes Guy happy.
5. He Was Once Threatened By An Ex's Racist Relative
Growing up in Oklahoma meant that Guy was one of few Asian people in the area. As a result, he often found himself on the receiving end of racist bullying. One of the most traumatizing experiences occurred when his high school girlfriend's racist uncle pointed a gun at Guy on his 16th birthday.
6. He's Struggled With Feelings Of Self Doubt
Feeling ostracized from your community is never an easy thing to deal with. Unfortunately for Guy, that was his reality for many years. This caused him to deal with self debt and low self esteem for many years. Moving to Los Angeles gave him the chance to fully be himself and his confidence began to grow.
7. He Loves Learning New Things
Things in the hair industry are always changing, and Guy loves to stay up on the latest. He is always looking for new ways to educate himself and his goal is to always keep learning no matter how successful he gets. With this mindset, it's easy to see why Guy has gotten as far as he has.
8. He Hopes To Inspire Others
Everybody needs someone to look up to, and Guy hopes that he can be that person for other people. Through his work and the platforms he's built, he wants to inspire other people to be confident in who they are and to know that they can accomplish anything they dream of.
9. He Loves To Work Out
Guy may spend a lot of time at the hair salon working on clients, but he also spends a lot of time at the gym getting his sweat on. He is a very big believer in the importance of staying active. In fact, working out is one of his favorite ways to spend his time off and he is sure to incorporate exercise into his regular routine.
10. He Would Love To Work With Kate Middleton
No matter what industry you work in, almost everybody has at least one person they would love to get the chance to work with. Guy Tang is no exception, and he's aiming high. He told Concept Hair Magazine that he would love to get the chance to cut Kate Middleton's hair.