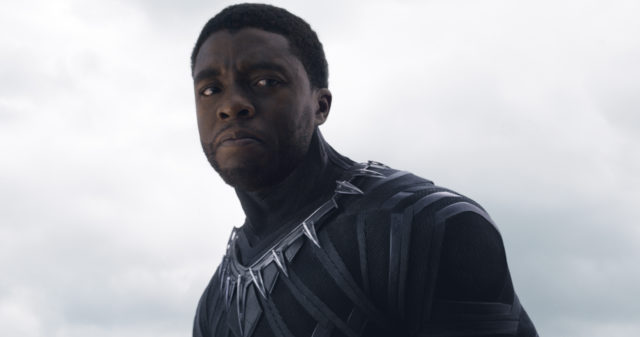 The idea of a man in Harlem sending an entire Boys and Girls Club to see Black Panther is pretty cool. Considering that Black Panther is the first black superhero to debut in comics it's even more special since it kind of gives a bit of hope and inspiration to the African-American kids that the man is focusing upon to go see the film. I can see the value in this just as anyone else can since Wonder Woman did pretty much the same thing for women when it came out. I do hope that his offer is inclusive though when it comes to any children that are not black, though I do believe it will. The reason why he's focusing on sending primarily black children to the movie however has a lot to do with what's been going on in our country the past couple of years.
With the shooting of black men by the police, the unfair treatment of young black men in several states, and the continued drama that unfolds every so often it's important to see a hero rise from the ranks that's not blue-eyed and blond-haired and stands for a unified America. This is unfortunately hypocrisy at its best and worst, and the Black Panther is someone that children of color can look at and admire since he is the first of his kind in the comics and now is finally coming to the MCU to announce his presence. It helps that he is also a king, a man of power and influence that seeks to serve and protect his country and its ways from the outside world.
I write this with a slight grimace on my face even as I agree with the principles of it. Excluding anyone from anything in this country based on color, race, or creed seems absolutely wrong on a very fundamental level, and yet the reaction to our differences tends to keep us apart more than anything else. The Black Panther was, in the comics and even slightly so in the movies so far, kind of arrogant but with the skills to back it up. He keeps his homeland hidden away for a good reason, and yet if things were different and nations didn't covet what other nations had in an attempt to take one another over, then there would be a great deal we could all learn from one another.
The Black Panther is an important symbol for the black community not only because he is a king, strong, and very noble, but also because he helped to break down barriers in the comics and is now looking to do so in the movies. He is the kind of hero that accepts people for who they are so long as they are not out to harm his people or his country. He works with those that will work with him and has gladly been an ally in the comics to those that seek his counsel and his aid from time to time. As a fictional character and a hero he's a great role model for kids. I do hope that they enjoy the movie.