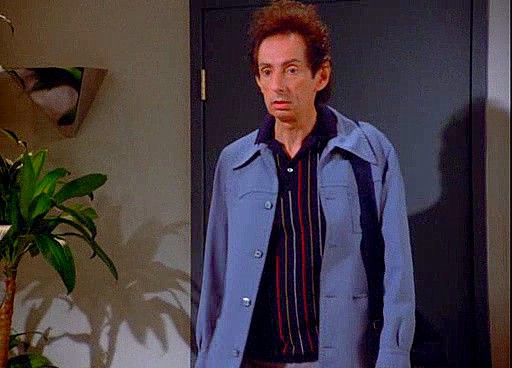 It feels like Larry Hankin's been in nearly every single movie I've ever seen. Not because I literally believe that but because he's such an everyday guy that's too familiar to all of us. But it's not like Hankin doesn't have an impressive body of work. With 171 credits to his name, he's certainly up there in the IMDB database. Hankin's acting career goes all the way back to 1967. While he's never had a starring role in any movies, in my opinion he's fantastic at making any scene in anything he's in "better."
While I could spit out a ton of roles he's had I'd like to list my favorites. He was awesome in Escape from Alcatraz which was released in 1979. He was great in Home Alone as the cop who drops his donut on the phone and says "you'd like us to go to your house, and check on him." Who could forget him in Seinfeld as the guy who plays Kramer on Jerry and George's pilot. He's the guy who steals the box of raisins. And in a similar part he plays is a wacky neighbor on the show Friends. I mean the guy's in Billy Madison for Christ's sake!
Hankin's got a tall, imposing, and goofy figure which lends itself to a bunch of silly roles which I think he's mastered at this point in his career. Hankin's almost 80 years old and she's still going strong. Here's one of my favorite Hankin clips of all-time.
https://www.youtube.com/watch?v=Z4qiPSJo3pQ