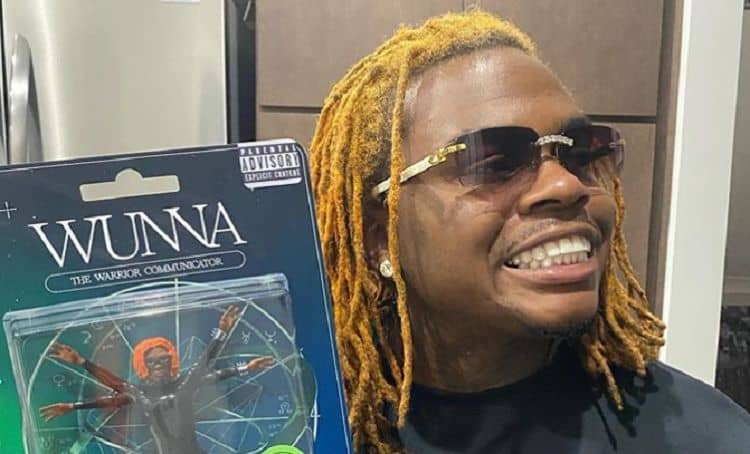 Since the release of his joint project, Drip Harder, in 2018, Gunna has become one of the hottest up and coming artists in hip-hop. Initially best-known for his collaborations with Lil Baby, Gunna has proven that he can also stand on his own two feet. Now with two albums under his belt, Gunna has let the world know that he has some serious staying power. The Georgia based rapper's unique sound that sets him apart from many of the other rappers from the area. With a strong fan base and undeniable creativity, there's no doubt that Gunna deserves all the attention she's getting. Keep reading for 10 things you didn't know about Gunna.
1. He Used To Rap Under A Different Name
In most people's eyes, Gunna is a new artist. However, that isn't exactly the case. Technically, it is true that Gunna first project wasn't released until 2016, but he had been rapping long before that. Prior to 2016, he went by the name Yung Gunna. Under that name, he released a mixtape called Hard Body in 2013.
2. He Loves Fashion
Gunna is already becoming a fashion icon. He has always loved putting together outfits, and now that he has the means to buy whatever he wants, his ability to create looks has elevated. Although music is his current focus, at some point he says that he would love to start his own fashion line.
3. He Thinks Young Thug Is The Best Rapper Alive
Gunna is good friend with fellow Atlanta rapper, Young Thug and the two have a lot of respect for each other. When Gunna was asked who he felt was the best rapper alive, he said: " It would have to be you, Slime, on god. You make the most songs out of everybody. Anybody can rap and make songs but you're making real songs. It's hard to do that. I understand it because I make songs, too."
4. He Loves Shopping At Walmart
If you had to guess Gunna's favorite place to shop, there's a good chance Walmart wouldn't be one of your guesses. However, that's exactly what his favorite store is. Even though Gunna has made a lot of money over the last few years, he still loves shopping at Walmart. He says he loves the store because he can literally get everything from there.
5. He's Learning How To Box
For the last several months, Gunna has been working on getting in shape and he's taken up boxing as a result. He told Billboard, "I'm actually training and working out there every day. You'll see big results soon. My inspiration had to be my weight. I'm just looking in the mirror and with there being no more shows, I need to be doing something. I can eat what I want, so I have to stay active — and I ain't getting any younger, so I'm trying to stay fit."
6. He Doesn't Listen To Other People's Music
Even though Gunna believes that Young Thug is the greatest rapper alive, he doesn't make a habit out of listening to other people's music. Gunna likes to keep his sound unique and he believes that listening to other people's music because he wants to do his own thing.
7. He Hates To Wake Up Alone
Gunna loves having people around him and says that he hates waking up an in empty house. He revealed, "My biggest rule is somebody's got to wake up with me. One of the homies got to wake up everyday with me. If Rika [Young Thug's girlfriend Jerrika Karlae] ain't with me, somebody got to wake up with me everyday. As soon as I come out of my room, I got to see somebody's face. I can't wake up in no house alone."
8. He Faced Drug Charges
In 2011, Gunna was arrested on drug related charges. This incident inspired him to turn things around and start focusing on graduating from high school and his future goals. For the most part, he has stayed out of trouble since then. However, in 2018 he was arrested on other drug related charges.
9. His Mom Has Always Kept Him On Track
Gunna has a close relationship with his mother who raised him and his siblings without any help. Over the years, Gunna has often turned to his mother for advice and support and her guidance has helped him stay on track. If he had one piece of advice to share with others, it would be "listen to your mama".
10. He Was Accused Of Being A Snitch
In 2019 a rapper named Tec accused Gunna of working with the police to help solve crimes. Tec shared a video clip that allegedly showed Gunna helping the police. However, Gunna denied these allegations and says that he has never worked with the police or snitched in any way.
Tell us what's wrong with this post? How could we improve it? :)
Let us improve this post!