Like a lot of Marvel movie fans, one of my favorite parts in any of the new film's is spotting Stan Lee's inevitable cameo. Sometimes you have to have to wait until the very end for it, like in the first Avengers. Sometimes it's a "blink and you'll miss it" appearance. Sometimes it's nothing but a picture in the background of a police station, but it's always worth it in the end.
It's actually gotten so popular that other studios filming Marvel heroes have started to insert them into their movie because it's simply something people have come to expect. Deadpool, the defunct Amazing Spider-Man movies and even the Marvel Netflix series have to meet their Stan Lee quota in order to satisfy popular demand for the grandfather of superhero comics. Even Big Hero 6 couldn't help but find somewhere to put him.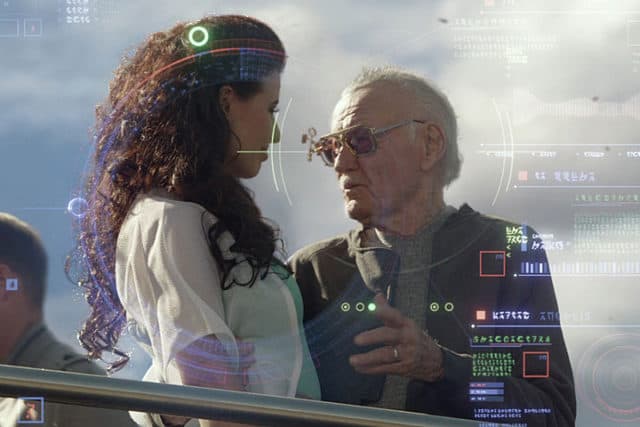 Some people, however, can't just leave well enough alone. There's always one in a crowd who is so hyper-obsessed with canon and surface-level details that they just have to connect the dots, creating fan theories as elaborate as the JFK assassination. Sometimes, however, they get it right.
One long-standing fan theory, which was explicitly confirmed with his Guardians of the Galaxy Vol. 2 cameo, posits that all of Stan Lee's Marvel cameos are connected. He's not just playing a string of similar-looking old men from as far back as the 1940's to as far-flung as the planet Xandar.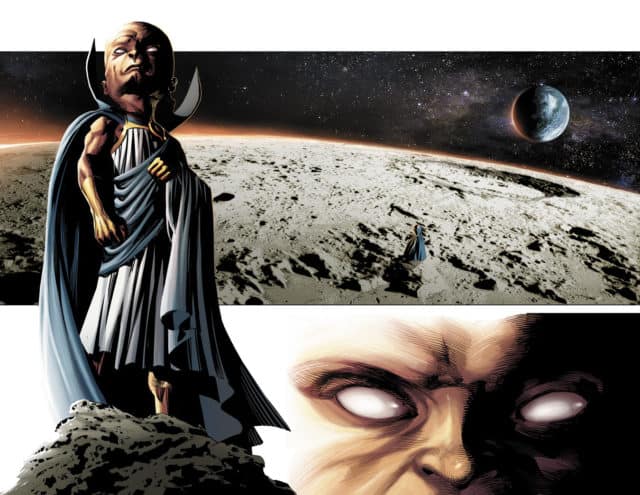 He is playing a single character, positioned at key points of Human history for the expressed purpose of documenting them. He is Uatu, the Watcher.
While those not particularly knowledgeable with the comic side of Marvel are undoubtedly scratching their heads at this point, the theory makes perfect sense to those even passingly familiar with Marvel's printed adventures. We're not talking about obscure comic character that even Marvel fanatics have to look up to figure out who they are. These are the Watchers: a race nearly as old as Marvel's Fantastic Four and collectively more important than anything that the Guardians of the Galaxy have ever done.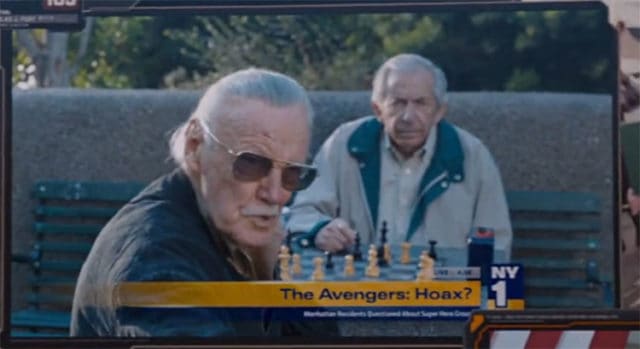 You see, the Watchers are an ancient, functionally omnipotent alien race that have spread throughout the universe since time immemorial. Charged to observe the critical moments that shape the outcome of all creation — but never interfere — they have shown up in Marvel comics whenever a major event was about to occur: signifying its cosmic weight to the readers.
Uatu, the character that Stan Lee has apparently been playing in the MCU for nearly a decade, is Earth's Watcher. Taking up residence on the moon, this titanically long-lived being observes and records the happenings of our planet.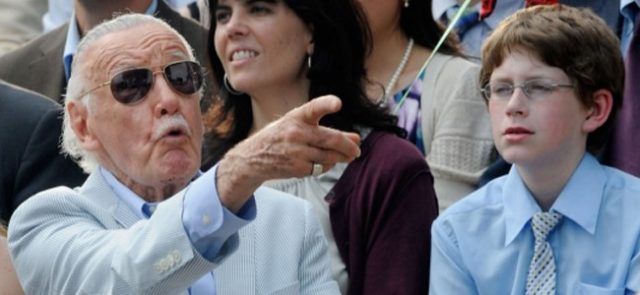 In Guardians of the Galaxy Vol. 2, Stan Lee explains to a group of traditional, comic-perfect Watchers what has been going down on Earth since Captain America first knocked out Adolf Hitler in WWII, going so far as to specifically bring up his Fed Ex deliveryman cameo in Captain America: Civil War. It has all been connected, with his every appearance being perfectly planned by a cosmic intelligence beyond anything mankind has ever encountered before (and yes, even bigger than the universe-spanning Ego in Vol. 2's main story).
So the next time you see the same old man in a Marvel movie — maybe sitting on a park bench, maybe absent-mindedly strolling through a world-ending battle between good and evil — take note of it. It means that whatever's happening is that much more important than you thought it was.
Save
Tell us what's wrong with this post? How could we improve it? :)
Let us improve this post!