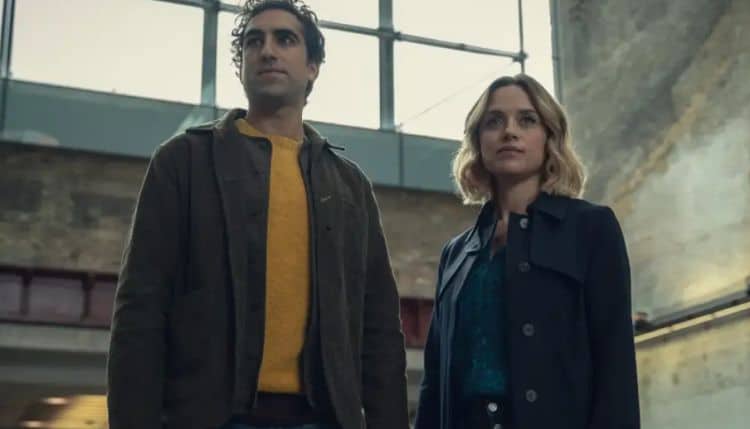 From the beginning, it was clear that Greg Chillin was destined to have a successful career. With more than 20 years of on-screen experience on his resume, Greg has shown the world that he has the talent and determination to play any character that comes his way. He is best known for a variety of roles including Domenico in a Discovery of Witches and Owen in Being Human. Now there's another role that has the potential to be a huge break for his career. He has a role in the new Netflix series, The One. Greg joins an incredible cast and the series has given him the chance to share his talent with a big international audience. Keep reading to learn 10 things you didn't know about Gregg Chillin.
1. He Was Only 18 When He Got His First Film Role
Gregg fell in love with acting when he was a little kid, and it didn't take him long to realize it was the thing he wanted to do. By the time he was 11, he was landing local professional jobs in various commercials. At 18, he made his movie debut in A Good Year. The part was small, but it was the perfect way for Gregg to get his foot in the door.
2. Some People Have Mistaken Him For A Rapper
Thanks to his last name, there are some people who think Gregg has some secret rapping skills. Gregg told the Chicago Tribune, "I've been in a couple of British urban films about gangs, and some people thought I was a rapper coming into rap for a bit," the British actor told me during a phone interview. "They think I must be like Emcee Chillin and I'm like, 'No, no, no, no. I'm an actor and it's Gregg Chillin. Nice to meet you.'"
3. He Has Behind The Scenes Experience
Gregg's work as an actor is what he has become most widely known for, but many people don't realize that he can also do his thing on the other side of the camera. He has gained some behind-the-scenes experience as a writer, director, and producer. He will likely do even more behind-the-scenes work in the future.
4. He Voiced Ron Weasley
Gregg Chillin may not have been a part of the Harry Potter film franchise, but he still has a very interesting connection to the famous series. He was the voice of Ron Weasley in several of the Harry Potter video games. Gregg has also had a few other voice-acting roles over the years.
5. He Has A Fan Page
Nothing says you've arrived as an actor like having your very own fan page. With that being said, Gregg has definitely arrived. He has several fan pages dedicated to him on Instagram. One of them has over 1,000 followers which is especially impressive given the fact that Gregg's Instagram has less than 3,000 followers.
6. His Last Name Isn't Really Chillin
The world knows him as Gregg Chillin, but by the looks of things that isn't actually his last name. It appears that the full spelling of Gregg's last name is Chilingirian. We weren't able to find any information on why he started using Chillin professionally, but it probably has to do with the fact that some people may find it easier to pronounce.
7. He Loves The Movie The Bodyguard
In addition to loving acting, Gregg is also a fan of other people's work. One of the movies he fell in love with as a child was The Bodyguard starring Whitney Houston and Kevin Costner. He loved the movie so much as a kid that he used to pretend to be a bodyguard at home.
8. He Has Theater Experience
TV and movie roles have made up the bulk of Gregg's career, however, he's also done his thing on stage. He has been involved in several stage productions over the years. He made his theater debut in 2008 with the Royal National Theatre in a production of DNA.
9. He Loves Spending Time Outdoors
Gregg's life has gotten a lot busier over the last few years, but he still likes to find time to do the things that help him rest and recharge. One of those things includes spending time outside. He loves being out in nature and doing things like walking his dog, hiking, and playing golf.
10. He Isn't Really Into Social Media
Unfortunately for Gregg's fans, he probably isn't the most exciting person to follow on social media. Although Gregg does have an account on Instagram, he doesn't appear to have much of an interest in building his online presence. When he does post, he doesn't share much about his personal life.