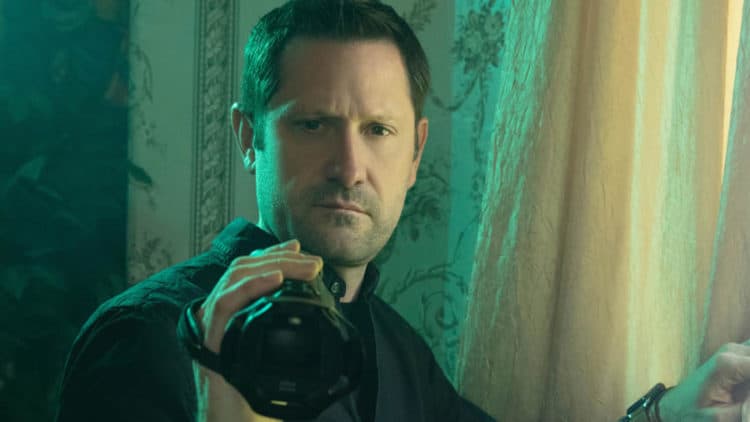 Everyone gets scared at the mention of ghosts and spirits. Some people hear the ghosts and spirits as just stories, while some have come across the ghosts in real life. Grant Wilson is one who is interested in these unknown creatures. He carries out investigations in places that are believed to be haunted by the spirits. Many people developed an interest in their investigation of paranormal activities and aired them on television. Born on 3 July 1974, Wilson grew up in Rhodes Island. He is part of the producers of Ghost Hunters which is a reality television show. Get to know more about him by checking out these facts.
1. His early career
After graduating with a degree in computer science, Wilson chose web designing as his career. He later became a plumber working for a big company offering plumbing services in Ohio. Later on, Wilson started experiencing paranormal happenings and switched to investigating the spirits that haunted people around him. He then founded The Atlantic Paranormal Society which got the attention of many. He is currently a television star airing out the paranormal investigations that they carry out.
2. He met his partner, Jason Hawes through RIPS website
Wilson met Jason through RIPS website. Jason was interested in making modifications to the site, and Wilson was a specialist in that. They went ahead to discuss the improvement of the website but later diverted their attention to paranormal. Wilson included content in the web that was about seeking spirits, and it caught the eye of Jason. People from all over the world started getting interested in the website, and they decided to change it to The Atlantic Paranormal Society. Their work started getting more requests leading them to form teams from all over the world to deal with the demands of the people.
3. His personal experience sparked his interest in the unknown
Wilson's interest in the investigation of the spirits came through his own experience with the unseen world. He has not disclosed the real incident, but he says it was all about the ghosts. He had several encounters with the unknown and wanted to find the answers behind the interaction. He has also seen people getting experiences in the dark and decided it was time to uncover all the things that were happening beyond our ordinary lives. Wilson decided to explore the unknown and come up with findings and ended up visiting several places with similar incidences.
4. He hates being called Ghostbuster
Wilson hates being called Ghostbuster. In an interview with the Daily Herald, he says that they do not bust anything but carry out investigations on places that may have spirits. The fact that they have revealed several people and places that are dominated by spirits made many people call them Ghostbusters, perhaps reminiscent of Ray Parkers Jr.'s song titled "Ghostbusters".
5. He is married
Wilson is married to Reanna, and they have three sons: Connor Wilson, Noah Wilson, and Jonah Wilson. He met Reanna while in college, where he was studying graphic arts and computer science. They got married, and he later moved to Rhodes Island to work with his longtime friend. They are a young family with their eldest boy being six years while the youngest is 19 months old.
6. Wilson does not charge clients for his investigation services
The investigation process is a free service to the affected people. Wilson says that they cannot impose charges to the affected but assists them in removing things that are very difficult to prove. He finds charging the people very ridiculous since there is no other place they can get the help from even if it means calling the police. Moreover, imposing charges to the service will lower their credibility. It is out of passion and the will to explore the unknown world more that they ended up heeding to the call to serve. People are free to request for assistance through their website, and the duo turns up to do their part.
7. He left Ghost Hunters in 2012
Wilson announced his decision to leave Ghost Hunters to pursue personal projects according to BIJOG. According to Wilson, his mission in the television series of making people aware of paranormal happenings in their lives had been accomplished. People rumored that he was leaving after getting a divorce from his wife. Wilson was not away forever but returned to the show in 2014. He was asked the reasons behind leaving, and he put it straight that he wanted to be with his family. He said that he was missing his kids and wife due to the engagement in the paranormal activities.
8. Social media presence
Wilson has a vast social media presence. He is very active, especially on Twitter, where he has 246k followers. He spends most of his free time tweeting, and so far, he has posted more than 18k tweets. The tweets are mainly about his paranormal activities families and friends. A closer look at his Instagram shows that he has 80.6k followers and 1,260 posts. His twitter and Instagram is where we can find all his whereabouts.
9. Hobbies
When free, Wilson enjoys writing novels and playing music. He has a musical gift and can compose music using various musical instruments including a guitar and a piano. Wilson has produced music that aims to inspire while the novels he writes have also been loved by many because of the fantasy in them. Most of the books are about paranormal activities, and the public is always curious about such occurrences.
10. He has a net worth of $3 million
Through his different jobs as a plumber, television host, author, paranormal investigator, and a producer, Wilson has amassed lots of wealth. When their reality television series "Ghost Hunters" received public attention, Wilson started earning a lucrative amount of money. The fact that Wilson did paranormal investigations for free did not affect his earnings. Apart from the salaries from his career, he also sold his books bringing his net worth to $3 million.
Tell us what's wrong with this post? How could we improve it? :)
Let us improve this post!