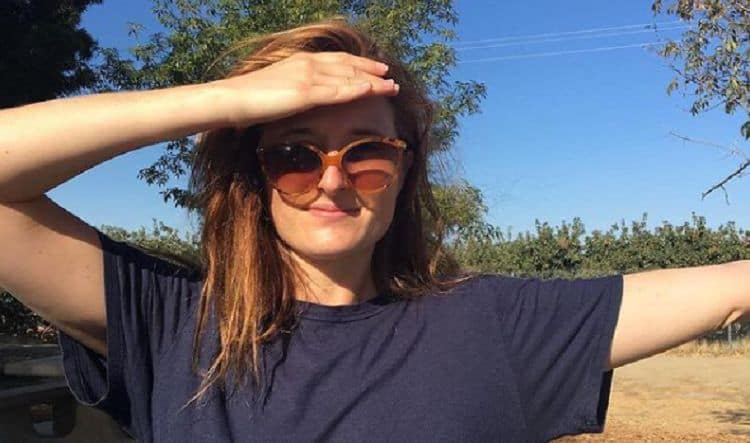 Grace Gummer has been around the entertainment industry for her entire life. When she decided to embark on her own acting career, the people weren't around her probably weren't too surprised. Although it would have been incredibly easy for her to learn on her famous family's connections, Grace has always been adamant about carving out her own path. Throughout her career, Grace has become known for her role in shows like American Horror Story and Mr. Robot. She also has a role in the upcoming series Dr. Death which is based on the popular podcast of the same name. Here are 10 things you didn't know about Grace Gummer.
1. She Is Meryl Streep's Daughter
Unless you've been paying close attention to Grace, you may not have know that Meryl Streep is her mother. Now that you do know, you probably won't be able to unsee the fact that the two do bear an uncanny resemblance to each other. Grace's father is Don Gummer, a well-known sculptor. Grace's on screen debut was in the 1993 film The House of the Spirits which her mother starred in.
2. She Has Been On Broadway
Grace's on screen resume is nothing short of impressive, but that's not the extent of her acting work. She also has built a long list of theater experience which includes performing on Broadway. She made her Broadway debut in a 2011 revival production of Arcadia.
3. She Was A Swimmer
Despite being surrounding by entertainers her entire life, acting wasn't exactly her first love. Instead, she grew up loving sports – specifically swimming. She was the captain of her high school swim team and originally wanted to become an Olympic swimmer. Clearly, however, life had other plans for her.
4. She Is Divorced
In the summer of 2019, Grace married musician Tay Strathairn in a secret ceremony. The couple never got the chance to share the news of their marriage with the world. They divorced just a little more than three months later. Tay is the son of actor David Strathairn.
5. She Is Not Really Into Social Media
When you grow up around flashing lights and Hollywood events, it's probably gets old pretty quickly. Needless to say, Grace is a relatively private person who doesn't like to spend her time outside of work being in the spotlight. As a result, she isn't very active on social media. She does have a Twitter account, but her posts are somewhat sporadic.
6. She Studied At Vassar College
Grace went to Vassar College which is also the school her mother attended. Some people may be surprised to know that Grace's time in college wasn't spent focusing on acting. Instead, she graduated with bachelor's degree in art history and Italian – which she speaks fluently. After graduation, she spent some time working in Italy.
7. She Is Not Shy About Sharing Her Political Beliefs
Despite the fact that she is a private person overall, Grace has never been afraid to make her political opinions known. She has made it very clear that she is a strong supporter of human rights and she wasn't exactly a fan of the Trump administration. She has also posted several tweets about ending racism and reallocating police funds.
8. She Worked In Costume Design
Some people are quick to overlook Grace's talents because of who her mother is, but Grace is good at more things than lots of people realize. Not long after college, she started working in costume design. In fact, she was part of the costume design team that was working on costumes for Michael Jackson's comeback tour.
9. Her Sister Mamie Is Not Her Twin
Grace's sister Mamie is also an actress, and she has made quite a name for herself over the years. The two look so much alike that many people have questioned whether or not they are twins. The answer, however, is no. Mami is actually about three years older than Grace.
10. Her Feet Have Lots Of Admirers
To lots of people, the thought of admiring a random person's feet seems a little odd, but if there's one thing we all know about the internet it's that it's a very odd place. There is an entire online database dedicated to reviewing celebrities' feet, and Grace's have gotten a lot of positive feedback. According to WikiFeet, her feet have gotten a nearly 5 star rating and they currently have 337 total votes. If you want to see what makes Grace's feet so special, there are plenty of pictures of them on WikiFeet so you can see for yourself.