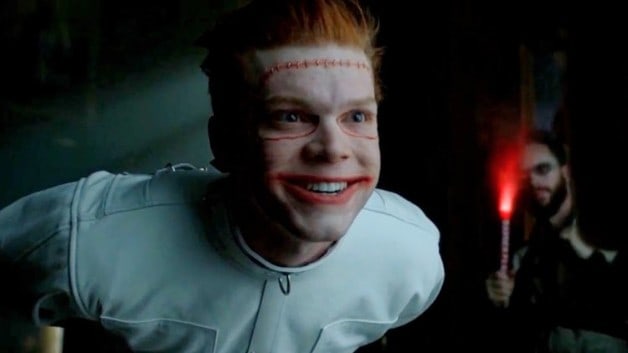 Gotham is a popular television show that has created a tremendous amount of interest, especially for those that are already Batman fans. With that being said, it's had no trouble generating new fans that have come along solely because of the show. It also features an ensemble cast, with many of the actors that play key roles being somewhat unknown. However, the majority of them are taking this opportunity and running with it. Below are the five actors that are likely to have the most success once this popular show ends.
1. David Mazouz
He's a young actor who plays Batman. He also does double duty by playing Batman's alter-ego, Bruce Wayne. Although many fans had never really heard of him before he starred in Gotham, he is almost a household name now. There's every chance that he'll go on to do quite well in the future. He has the raw talent and he will forever be linked with playing the lead role in this show.
2. Cameron Monaghan
He plays the Joker in the series (sort of, does he? tell us already!). Why does he have a seemingly better chance for success than some of the other people who play in this show? He has the capability to play the part with an intensity that is rarely seen, regardless of the role in question. The truly interesting thing about him is that he doesn't even have to say much in order for his enormous presence to be felt. That takes a tremendous amount of talent, so it only makes sense that he will get other great roles in the future.
3. Sean Pertwee
He's one of the older actors in the group. He also does an outstanding job of playing Alfred, Batman's assistant. The truth is, Batman probably wouldn't be able to accomplish half the things he does without the help of Alfred. Pertwee does a great job of portraying the role and is a real natural in front of the camera.
4. Camren Bicondova
In a cast that is mostly male-dominated, she stands out, but for all the right reasons. She plays Catwoman, and she has that stealthy, independent attitude that makes her so believable in this role. It's easy to imagine how she could go on to play virtually any role that she chooses in the future.
5. Robin Taylor
He plays Penguin and he brings with him an ability to steal the scene without even trying. He has that stare that gets your attention and when he appears in a scene, fans are drawn into the show. He's one of those rare actors that can make almost any scene more realistic, no matter what it is. It never seems like he's just reading lines. When you watch him in Gotham, you almost start to think that Batman is actually real.
While virtually any of the actors on this show have the chance to make it big, the five who are listed above seem to stand out from the crowd. One thing is certain, they all have the chance to make a name for themselves in their own way.
Tell us what's wrong with this post? How could we improve it? :)
Let us improve this post!