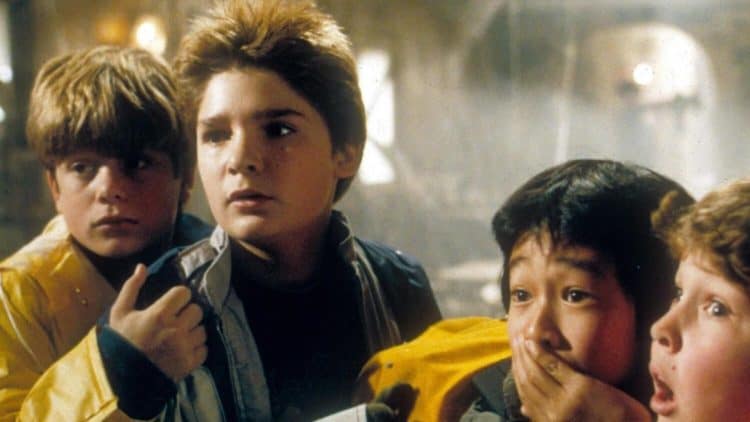 So far it feels as though every effort to bring forth a sequel to The Goonies, one of the most beloved movies from the 80s, tends to result in a project that dances around the main aspect but doesn't nail it on the head, instead getting everyone excited to see what might happen before announcing that it's not a sequel, but an idea based on the movie. As Jeremy Dick of MovieWeb puts it this coming re-enactment of the classic movie will be more of a tribute of sorts to the Goonies but won't actually BE a Goonies sequel such as the fans have wanted for many years now. The project coming to Fox will have to do with a substitute teacher that is carrying around a very 'heavy secret' with her that will eventually meet up with three aspiring filmmakers to create something that could help invigorate their community. It kind of sounds like a Hallmark or Lifetime movie at this point to be fair, but perhaps there will be something within the project that will set it apart just enough that it won't be slapped with the comparison once it's released. The story doesn't have a title as of yet, but thus far it's been given a working premise and plot so it's not just a pipe dream.
What a lot of us are still waiting for however is the realization of a movie that would finally put a lot of questioning to rest and possibly give fans what they've been dying to see for the longest time, a Goonies sequel. The only issue now is whether or not the entire cast would be up for coming back since a lot of them have gone on to lead very different lives and getting them together again might be kind of problematic. When you think about it Sean Astin, Corey Feldman, and Ke Huy Quan appeared to be excited enough to get the ball rolling, though it's a wonder if Jeff Cohen, Josh Brolin, Kerri Green, and Martha Plimpton would be on board with the idea. One has to remember that they're all quite a bit older now considering that the lot of them were teenagers on set back in 1985, and a treasure hunt at their age wouldn't be nearly as sensible or as feasible as one might think. But bringing in a new generation of Goonies might be the ticket since despite the idea of getting the gang back together, the realization that they've each moved on is a necessity since expecting them all to remain in Astoria for good isn't too realistic. Ask many of those that live in the Pacific Northwest and the truth will come out that many people move away for a good length of time if not for good. Phil Archbold of Looper has more to say on the subject.
The word 'eventually' is used quite often when describing just how long it will be until we get to see a Goonies sequel since Richard Donner said several years ago that he would love to make another movie and several of the actors, as mentioned, would be willing to come back and make it happen. But the story wouldn't be the same no matter how it shapes up, and one thing that many fans, myself included, would have to realize is that as interesting as it would be to usher in a new generation of Goonies, basically the kids of the originals, it would still be marked by the advance in technology and the common sense that has been seen to find some use in kid's movies these days. Just think about what The Goonies might have been like if cell phones had been a common item that every kid carried back in the 80s. It's easy to think that a signal wouldn't carry so far underground, but thanks to movie magic there might have been at least a couple of spots that could have picked up a few bars. Then there's the idea of GPS that could have been used to plot the trip, Google to run a quick history and fact check on the site, and so on and so forth. Ross McG of Metro takes that idea a little further. The idea of a Goonies sequel is definitely enticing but at the same time it's not bound to be the great return to the 80s that a lot of people might think. If that was the case then Richard Donner would need to find a new group of actors and set up the city of Astoria to look as retro as it could in order to pull it off. Barring that, we'd have to accept that the sequel would be about a new bunch of kids that were attempting to do something epic for a noble or at least interesting reason. After all, if it's bound to be Goonies then it has to be off the wall.
Tell us what's wrong with this post? How could we improve it? :)
Let us improve this post!