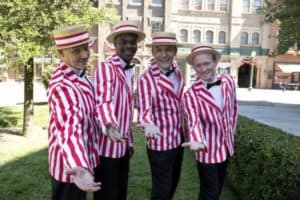 "Man, I really like this show, but why am I not laughing more?" That was my main thought while watching last night's episode of Go On, "Big League Chew," which was titled for Ryan's problem with "grief eating" throughout the episode. Go On is an interesting type of show. It takes the truly sad and horrible life situations that people go through (the loss of a spouse, adultery, etc.) and mixes these real life scenarios with humor. I have always admired Go On for its willingness to be both funny and witty while also emotional and heartbreaking within the same episode. However, something about last night's episode triggered a realization inside of me: Go On, while considered a comedy, is not all that funny. It has a likable cast and some great one-liners and exchanges every now and then, but week to week, Go On does not bring the laughs that its Tuesday night competitors (New Girl and the soon-to-be returning Happy Endings) were providing back early in their first seasons. This doesn't mean that Go On is a bad show; it's just not a great comedy.
Now, let's get back to last night's episode, which while it had some solid moments, ultimately left me unsatisfied. Ryan's storyline about "grief eating" is simply an unfunny waste of time. As much as I like Ryan as a character and Matthew Perry's performance, the Go On writers need to realize that he doesn't need to face and conquer a new part of his grief every week. It's only the show's sixth episode, and the idea has already become stale and played out.
The episode's other two plots (the reason why Danny is always so happy is because he visits a made up town in his mind called "Harborville," and Lauren's insecurities about her relationship with her boyfriend, Wyatt) were much more interesting and funny. I have always been interested in why Danny, who appears so happy and together, would be in a grief therapy group. The insight that Go On provides in this episode into not only his home life but his mental state is great, because I now feel so much more connected to Danny as a character; he no longer fades into the background. Also, how awesome does Harborville look? It kind of reminds me of the town of Spectre from Big Fish, except everyone wears shoes in Harborville and seems a lot less creepy.
As I mentioned above, Lauren's story also has some great moments in it. We continue to learn more about her and her life outside the group in a funny and unusual way, when her boyfriend, Wyatt, comes to a session to dish out some dirt on her past. The best part of this scene isn't the questions asked or Wyatt's responses but the white board of information in the background, which has an entire section entitled "Lauren's Butt," with details like "Can do a wicked rumpshake" and "Unbalanced plumber's crack." The other reason that this part of the episode works is because of Laura Benanti's performance. Go On has finally begun to really utilize her talents as an actress and has given her better and funnier material to work with (like her comparing Romeo and Juliet to "the eyeglass porn that Owen likes").
Overall, this was a subpar episode of Go On that really lacked in the laugh out loud moments and focused too much on a tired and dumb storyline for Ryan. Even though the show is, for the most part, enjoyable, due to Perry's performance and the combination of humor and raw emotion, Go On needs to up its game when it comes to bringing the funny every week in order to become a real breakout comedy.
Other thoughts:
– Ryan's speech about falling in love with Janie on their third date was the highlight of this episode for me. Perry does such a great job selling these emotional moments, and the Go On writers pick exactly the right words to describe Ryan's feelings and connect with the audience.
– While I really enjoyed learning more about Danny this week, I'm afraid Go On might have too many characters and that we will not be able to fully appreciate and connect with all of them. For example, what do we really knowabout Sonia other than that she loves cats? And are we ever going to get any information about Yolanda or Fausta or are they simply there for unfunny one-liners?
– Mr. K's character annoys me more than he makes me laugh, but I have to admit that I had to catch my breath from chuckling so hard after he called out, "Bring us the handsome one!" when referring to Wyatt.