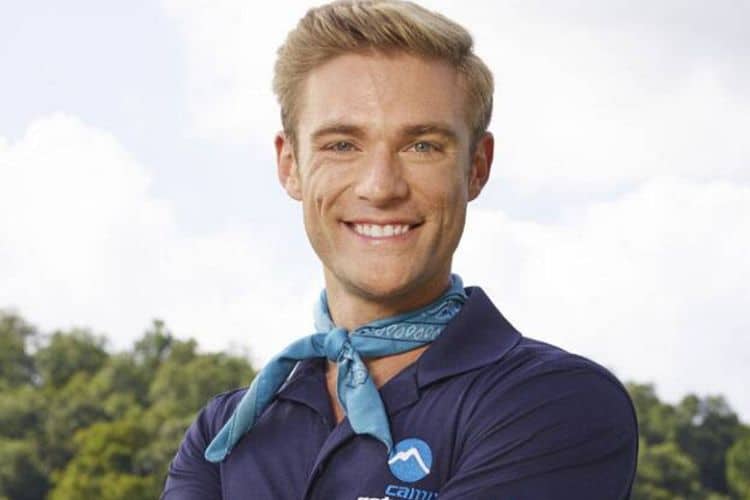 Every summer camp staff needs a person with an outgoing personality who can get the campers excited and energetic. At Camp Getaway, Glen North is that person. North is the camp's social coordinator and he definitely lives up to his title. However, unlike other camps, Camp Getaway only has adult guests. Instead of spending an entire summer away at camp, guests come for a weekend full of socialization and fun and Glen North is a big part of making that happen. Keep reading for 10 things you didn't know about Glen North.
1. He's A Personal Trainer
When Glen North isn't helping the guests at Camp Getaway have an awesome time, he's helping other people improve their health and fitness. He has been working as a personal trainer for the last three years and he's very passionate about helping people reach their fitness goals.
2. He's A Member Of The LGBT Community
Representation is important, and it's always nice to see people from diverse backgrounds on TV. Glen North is an openly gay man. He isn't afraid to live his truth and he encourages other people to be their authentic selves as well.
3. He's A Gogo Dancer
If you haven't noticed by now, Glen is the life of the party. He loves to make the most of every moment and enjoy his life. One of his favorite things to do is go out and dance, and he's decided to make it more than just something he does for fun. He is currently a go go dancer and often performs at LGBT friendly parties.
4. He's Is A Tour Guide
In addition to his work at Camp Getaway and his personal training, Glen is also a tour guide for a tour that highlights LGBT landmarks and other important locations in New York City. The tour begins and ends at the legendary Stonewall Inn in Manhattan. In an interview with GLAAD, Glen said, "I really would love to do a virtual version of the tour. I want to find ways to make it interactive. The tour is nothing without the community and the people who take the tour and what they add to the experience, so I want to still get people involved."
5. He Studied Musical Theater
Glen is very passionate about the arts. In facts, he hopes that he can incorporate this passion into his work at Camp Getaway. Glen attended James Madison University in Virginia where he earned a bachelor's degree in musical theater.
6. He Loves Going To The Beach
With a body like Glen's, it's no surprise that he jumps at the chance to show it off. When he isn't busy working, you can usually catch Glen hanging out on the beach. He enjoys local beaches in New York City, but he also doesn't mind traveling to find a beautiful beach.
7. He Wants To Be An Actor
Glen originally moved to New York with the hopes of pursuing an acting career. Although it doesn't seem like he's gotten any professional acting opportunities yet, appearing on reality TV could definitely be a step in the right direction. After all, there have been quite a few reality TV stars who have used their platform to transition into acting.
8. He Hopes The Show Will Remind People Of The Human Connection
COVID-19 still has people all over the world feeling on edge. The the current sense of uncertainty people are feeling, everyone is looking to TV for a sense of relief. Glen believes Camp Getaway can provide people with that. In his interview with GLAAD, he said, "People are yearning for that human connection again right now and I think people will enjoy watching our journey connecting on the show. It is going to be a lot of fun, but it is also going to have a lot of heart. There's a lot of emotions, glitter and tears — but a nice blend of all of them."
9. He Doesn't Mind Pushing Boundaries
Glen North is the type of person who believes rules are meant to be broken and he doesn't apologize for it. His motto this season is going to be ""It's better to beg for forgiveness than ask for permission!" Of course, this attitude may get him into some trouble at Camp Getaway, but he's ready for it.
10. He Loves The Outdoors
Glen is an outdoors type of guy who doesn't mind getting his hands a little dirty. He loves a good adventure and enjoys doing things like zip lining and skiing. He also likes to travel and has visited places like Hong Kong and Prague.
Tell us what's wrong with this post? How could we improve it? :)
Let us improve this post!