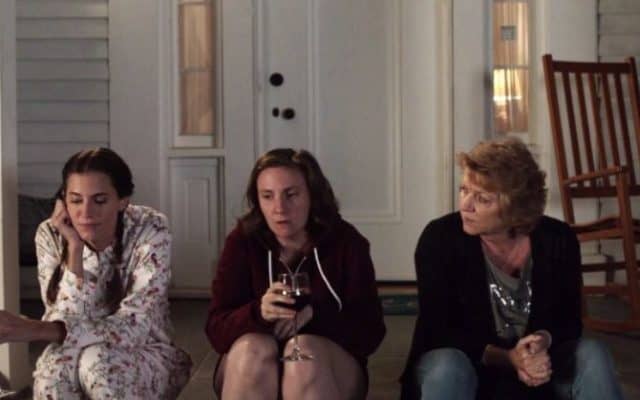 The Girls finale smashed Season 5's ratings by a considerable margin. Sunday's episode drew in 741,000 viewers which was a 45% increase over season 5's finale. Week over week, the show's increase was far more modest – the penultimate episode of the Lena Dunham comedy earned 735,000 total viewers. That means the growth for the finale was less than 1 percent. Just before that one, the April 2, 2017 episode was actually this season's most-watched, with 766,000 overall audience members.
But can we just call the Girls finale for what it really was? This was just a last hurrah for Lena Dunham to be naked as much as possible in one episode. Come on folks. The penultimate episode from last week was the true finale and I think that even Lena Dunham knew this. This "finale" was really just an end credits bonus scene stretched out over a half an hour. It was hard for me to buy into Hannah's mom coming to see her and being this sage of wisdom. Marnie couldn't be more annoying and the whole thing with her and the video chatting? Yet another unnecessary vision of raunchiness from the show. Sometimes the show knows how to use raunchy and sometimes I think it's misplaced. I think in this episode it was misplaced way too much.
Throughout the series Girls Lena Dunham's nudity has always been a topic of discussion. In my opinion there are times it's 100% warranted. Times where Dunham makes a statement or provides realism and humor into a scene are appropriate. But there are other times in the series where you know Dunham is just sitting there thinking, "I'm gonna be naked in this scene because I want to be." I feel like a lot of the finale had unnecessary nudity.
Though I will say the scene where she takes her pants off and gives them to the teenage girl was hilarious. But like I said about the finale, let's just call it a "bonus" scene and not the "real" finale. It was just so "blah."
Save
Save