Some people might remember Get Smart from 2008, which featured the involvement of a number of famous names such as Steve Carell, Anne Hathaway, and the Rock. For those who are unfamiliar with the movie, it was based on a series of the same name from Mel Brooks and Buck Henry, so it should come as no surprise to learn that it was a comedy. To be exact, Get Smart was a comedy that relied on satirizing secret agent media for its laughs.
In further detail, Get Smart was centered around an analyst named Maxwell Smart, who wants to become a field agent but is too useful in his analytical role for him to be assigned such tasks. However, when a leak causes the secret identities of his fellow secret agents to come out, he is forced out into the field as Agent 86 along with the one remaining Agent 99. Unfortunately for him but fortunately for the movie goers, Smart isn't exactly prepared for the tasks that are expected of him in his new role, which results in much of the comedy of the movie.
Regardless, Get Smart met with something of a mixed response from the critics. There were some who found it to be a pleasant surprise of sorts, but there were others whose opinions were much more caustic. However, what matters most is that Get Smart managed to make more than $230 million on an $80 million production budget, which was respectable enough for it to generate a fair amount of interest in a potential follow-up.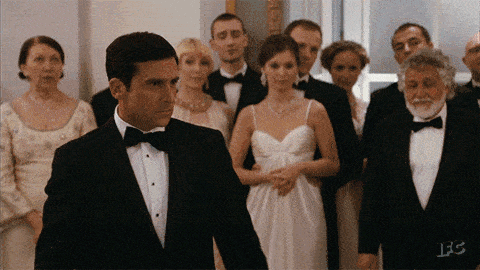 Will There Ever Be a Get Smart 2?
By this point in time, some people are bound to be wondering whether there will ever be a Get Smart 2. If so, the situation can be summed up as possible but improbable, though it remains to be seen what will happen in the future.
First, it is worth noting that Get Smart got a spin-off of sorts called Get Smart's Bruce and Lloyd: Out of Control, which was a side-story that was supposed to be happening at around the same time as the main story told in the movie. Furthermore, it is important to note that it was released at around the same time as the main movie, seeing as how it came out on July 1 of 2008. For comparison purposes, this means that it was released no more than 11 days after people started seeing the main movie in the movie theaters. As a result, while some people might be tempted to point to this spin-off as a sign of Get Smart's popularity, that is not wholly accurate because the spin-off would have been made before the main movie's popularity had any impact on the decision-making process.
Instead, it is more worthwhile to look at the reports that were made about the planning for a follow-up to Get Smart. In short, there was an announcement in October of 2008 that a follow-up to Get Smart was in the process of being planned. The announcement sounded rather serious in nature, seeing as how a number of the stars from the first movie had been confirmed to be returning to the follow-up. However, nothing ever came of it until 2010, which was when Steve Carell had revealed that he had passed on a potential script for the movie because he thought that it wasn't good enough. At the time, there was still hope that a Get Smart 2 would be made because Carell re-stated his interest in making it provided that he was presented with a script that was good enough to meet his standards for what he wanted to do.
Unfortunately, nothing came from that either. By 2013, Carell had outright stated that he had doubts that a Get Smart 2 would ever be made, which is understandable considering the time that had passed with nothing happening. Since that statement, even more time has passed, meaning that the chances of a Get Smart 2 have become more and more remote with each passing year. Granted, the director Peter Segal stated at one point in time that a Get Smart 2 had actually come close to being made by using a script penned by Carell, but coming close is not the same as actually having had a sequel made. Summed up, the chances of a Get Smart 2 are so low that they are not worth wishing for, but theoretically, they are still within the realm of possibility if just barely.