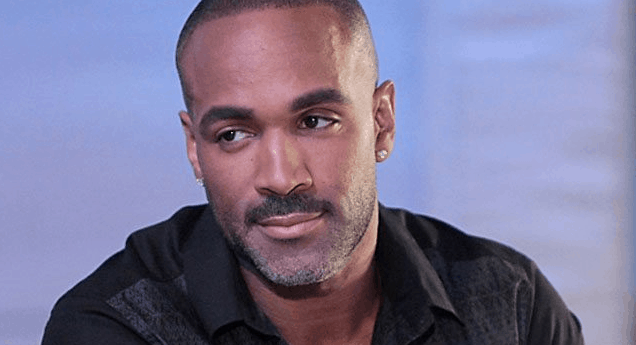 General Hospital fans have been around the block a time or two in terms of the men who come onto the show and play characters we know, love, hate, don't want to see succeed, want to love, can't love, love to hate. Whatever. We cannot get over what an actor can do when he is given a role on this show. While most are amazing in their own right, there are some who stand out to us as being more amazing than others. For example, did you know that there are a few men around here who are so good at what they do that we love everything they bring to the table even if we don't like the characters they play? That's how we feel about so much, and we want to recognize the best actors on the show.
Maurice Benard
The man is Sonny Corinthos. He's so good at what he does here that we believe he really is this man in real life, and we aren't sure we'd like him if we actually got to know him and he wasn't just like Sonny. That's how you know you've done a bang-up job with your role. For example, when a character is as bad as Sonny has been for so many years yet you love him more than anyone else, you know he's doing the best job ever. What makes him so spectacular is the fact that he's able to get his life in every single situation possible, and he makes himself likable. He can kill a good person and we still love him. He makes mistakes, and we love him more. He does things we consider horrible, and we still love him. He does things that are wonderful, and we love him more. He makes bigtime decisions we do not agree with, yet we come out the other side loving him more. We cannot get enough of him, and he cannot be replaced. He's so good that they cannot replace him, ever, on this show.
Tyler Christopher
He's so good. And he's so good anywhere. He recently did a new role on Days of Our Lives playing a man who was not very good, and he killed it. He was beyond magical on the show, and he shows us each time he goes elsewhere that he is meant to be in the soaps. He can do it, he knows the job, and he can bring any character to life. We struggled with the idea of him going elsewhere and being someone else because of his role as Nikolas Cassadine. He is Nikolas. But he managed to make himself Stefan DiMera, too. And that's magical. He can do things that most people cannot, which is change himself from one to the other in the eyes of the viewers. We only hope that he will eventually make a comeback to this show so that we can see him, love him, and remember him for the man he brought to life. No one else was ever able to bring this character as much life as he was, and we hope he comes back.
Jonathan Jackson
He's gone now, but Lucky Spencer was a fan favorite. This is a man who showed up as a teenager to take on a role that was almost too big for him at first, but he grew right into the role. He became the character. He created someone who is so memorable and so beloved and so amazing, and then the made us love him no matter how many times he messed up, how many bad things he did, and how many times he did the wrong thing. We loved him. And now the actor who brought this character into our lives is making a huge name for himself in PrimeTime television, and people love him even more. We are convinced there is literally nothing in the world he cannot do with his skill and talent, and we think he proves us right each time he is on the screen. We'd love to see him back for a visit one day, and we think he'd consider it.