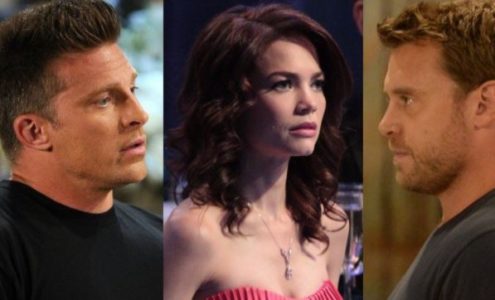 General Hospital fans know that Drew has some serious questions about his life now that he is not Jason and has no idea who he is. The only person who seems to know that he is Drew and who knows him from the past is Kim, but she's not making herself a very reliable source. At the moment she's making some poor choices. She's lying to Oscar about the man she believes is his father — she won't tell him. And that's not good since she is getting a paternity test. She seems terrified, and that means there might be someone else who has some issues.
But Drew might take Oscar in and be his family for no other reason than he's left without one of his own. And what happens when he finds out that things are going to go the other way for him? What if he finds out he is not the boy's father or that he is? Will Kim be able to help him figure out who he is and what he did with his life?
And what happens when he asks her these questions? Will she go out of her way to be honest with him or not? Will she tell him what he wants to know or will she keep it to herself and not bother with those little details? Will she be able to give him the information he needs or will this all end poorly with her lying to him for her own personal gain?