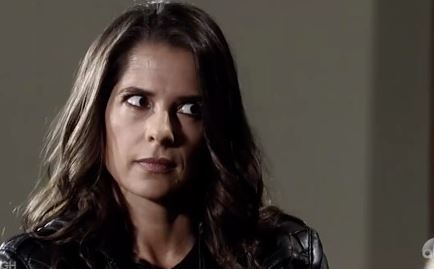 General Hospital fans will see things begin to change this week. Sam is ready to pull back and focus on herself, and she will begin that tomorrow. She's going to notably take herself out of a few different equations and see if she can find a way to change her own life in the future. She's in a tough spot. She's married to the man she fell in love with, but he's not the man she's been with thinking she was married to all these years.
She wants to divorce her husband and marry the man she's been with for so many years, but things aren't looking good for that to happen. She's going to ask, but she seems to have forgotten that Drew is not Jason — and she doesn't know him. She doesn't know him at all. She was with him when he thought he was her husband. She's only known him as Jason, but he is not Jason.
Why does she think she wants to be married to Drew when she has no idea who he is? He doesn't even know who he is. He has no idea who Drew is. He can't remember any of his life as Drew, and he can't remember anything else about it, either. There is too much going on here for us to believe this is good news at all. She can't make this decision right now, and we all know it. There's nothing going on here we can get on board with.