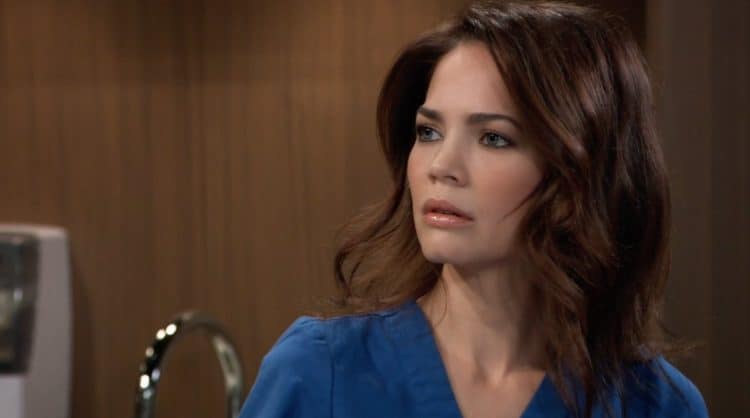 General Hospital fans have seen it all. Honestly, they've seen everything from people being dead and gone for years to coming back alive and well but with a different face. They've seen people make horrible mistakes, die, become killers, get taken to secret islands where there is voodoo and other craziness, and we've seen it all happen sometimes in the span of a few weeks. It's all gotten to be a bit much, and we thought we might take a long look back at some of our least favorite story lines. They might not have been that bad at one point, but they're getting a little old. You see, sometimes you just see the same thing happen over and over again to the same families on repeat, and you can't help but wonder if the writers of this show can come up with anything — and we mean anything — that hasn't already been played out time and time again.
The Dead Have Risen
You guys. We do hate to lose our favorite characters. We do. But, sometimes, that has to be the way that things go. Sometimes, we have to lose the ones we love the most to get more from the show that we didn't know we could get. Sometimes, we have to just let people go without the expectation that they will actually come back from the dead in a few months. Knowing that anyone can come back at anytime from the dead really does kind of take away from some of the shock value that you would ordinarily get during a death.
Helena Cassadine and Her Life Problems
Okay, we love her. We'd even love to see her come back. But, we are so tired of her being dead and gone and everything going on that is all about her in Port Charles. We are over the fact that she is basically controlling everyone from the grave with some sort of witchery and black magic and all that jazz. We'd like to see her move on from this, and we'd like to see everyone stop mentioning her name. Unless they plan on summoning her back from the grave, let's go ahead and stop making her the culprit for so many things.
Family Revenge Plots
Look, we didn't come from a home in which we didn't know our parents or we were given up or we were abandoned or anything like that, so we can't say we know how that feels. But, is every child in Port Charles given up to someone or not raised by the right people, yet they don't know this until they are adults? Do they all come to town looking to exact revenge on people they feel they are related to so that they can take over their families and get some justice? Nelle? Peter? We are looking at you guys and everyone before you who did the same thing.
Baby Drama
Babies who might not survive when they are born. Babies who are born but die but are replaced with someone else's baby. These are things that happen all the time around here, and it's getting a bit old. How many times did we worry for Carly when she got pregnant with her little darling daughter last year? How many times did we sit back frustrated and annoyed that there was nothing going on with Michael and his ability to find out his own baby was alive and well and not dead as he was told? How many times?
Let Downs
Just when we think that they are getting it right and giving us something that is so good and so amazing, the writers seem to let us down. For example, the entire Chimera thing a few years ago at the Nurses Ball. That was the kind of thing that had the potential to be so good, yet it fell completely apart and nothing came of it. It was such a let down that we were not even sure if we saw it happening correctly. How could something that seemed so good at the time end up so bad less than two weeks later? It was almost like they just decided one day they were bored with it.