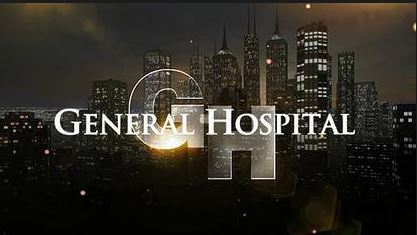 It's about to go down on General Hospital, and fans are on the edge of their seats waiting with baited breath. Josslyn's dad is back in town, and she's going to do everything within her power to get her mom to leave Sonny forever. She doesn't want Carly with him, especially after Morgan's death and all that Sonny has done in the funeral. She's going to see that her dad is back, and she's going to see if she can do anything to get her parents back together again. Unfortunately for her, we don't see Carly leaving Sonny. Their history is long, it's strong, and they've got too much going for them to give up just because Josslyn isn't happy with her mom's husband.
Of course, we have a feeling that it might not work out like that for a while. Carly is so upset with Sonny she can't even look at her husband. This is the perfect opportunity for Josslyn to play her mother right into her hands. She's going to get them together and hope that old feelings reignite since her mother is so heartbroken over Morgan's death. It's a low-blow to do this to a man who is suicidal following the death of his son as well as to a woman whose heart is absolutely broken, but Josslyn only seems to care about things going her way at the moment. It's selfish and it's gross, and fans are going to eat it up.
Speaking of Sonny, he's going to have a lot to answer to. He's going to be arrested, and he's going to be charged with Morgan's death after he makes some sort of sordid confession he is to blame. It won't work out that way for him, of course. He'll be released, and people will be happy again. However, he won't be happy that Jax and Carly are bonding in a way that he asked Jax to make sure happened when he thought he would kill himself. He's going to be upset, and it's going to cause some serious damage when things are said and done. Can they survive all that's going on in their marriage, or will they have a way of messing it all up once and for all?